---
The Effects of Ibogaine Treatment
The Effects of Ibogaine Treatment
The psycho active properties of Ibogaine are known to induce an increased spiritual experience. The effects of consuming Ibogaine can be divided into two distinct phases; the visionary phase, and the introspection phase.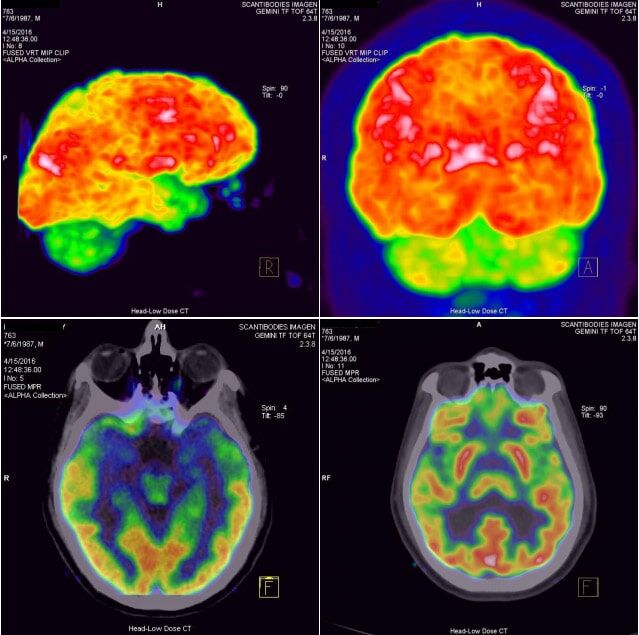 IBOGAINE TREATMENT EFFECTS

Phase 1 – Onset
These effects start to happen within 30 minutes to 2 hours. What a person feels after ingesting Ibogaine various from case to case, depending on their level of drug addiction. Generally, most people start to experience auditory hallucination in the form of buzzing or ringing sounds that eventually fades away. Ataxia follows the sounds, causing people to have a lack of voluntary coordination of muscle movements.
People who are opiate addicts usually experience 80 to 100 percent relief immediately from the withdrawal symptoms. During the next 12 to 18 hours, assistance is needed to move around, specifically when going to the bathroom.
Euphoria and anxiety may also be experienced after such duration during the onset period of Ibogaine. Once the onset is complete, the visionary phase follows.
Phase 2 – Visionary Phase
The visionary phase is considered to be the peak experience among all the phases and effects of Ibogain. As previously mentioned, ataxia kicks in during the onset stage; it also remains prevalent during the visionary phase along with a sensation of heaviness. Depending on individuals, nausea may or may not be present. Some people who do feel nausea can reduce this feeling by avoiding movement, particularly movement of head.
A state of confusion is common; confusion is, after all, a part of the bizarre nature of Iboga as it unleashes its effects. When it comes to visions, they vary enormously from one individual to another. A lot of people have claimed that the theme of their visions was centered around their ancestry, mythology, animals, plants, events in their lives and according to some, African people and their villages.
A person who has experienced the Ibogaine Treatment effects, explains what he felt:
It is estimated that approximately 5 percent of people sleep through this peak experience, while another 5 percent fail to remember what visions they had.
Phase 3 – Introspection Phase
The introspection phase is one in which people start to slowly gain control of their body. The feeling of nausea starts to fade away gradually and steadily. At this point, people are told to consume liquids in order to rehydrate their bodies. Headaches and body aches can also be experienced by some people and most people sleep an hour or two during this phase. People who have undergone treatment or therapy claim that during the introspection phase, they felt a desire to quickly get over the process.
One patient said, while referring to the end of introspection phase:
Gray Day
Typically as soon as the Introspection phase approaches its end, a lot of people have reported to experience a 'Gray Day'. This is completely normal at all ibogaine clinics, But Not At Our Center! Because of the lack of proper preparation and the financial greed that most clinics in the ibogaine community have, they just want you in and out in under 5-7 days, and leave the bed for the next client. At The Holistic Sanctuary we do not believe this is right, in fact, it is outright unethical! With us, the minimum stay is 28 days, we make sure the patient is ready to do the treatment and will make sure they get what they came for, a life changing experience, not throwing up all night. We are not ill willed and only care about the numbers of patients that come in like most clinics. At The Holistic Sanctuary you will not receive ibogaine for at least 10-20 days and after 80 hours of holistic healing and cleansing with the powerful Pouyan Method protocol. You will never experience expected side effect of Ibogaine in which people feel depressed, sad and a sense of negativity overwhelms them. This side effect does wear out gradually, but some people have a tough time getting over it. A gray day can last longer than a day or two, along with several days of blues, especially if a patient had undergone an ibogaine addiction therapy at most ibogaine centers that offer 7 days or less.
Legality
Ibogaine has been banned in the US since the 1960s. Back then, little was known about this drug other than the fact that it was psychedelic, meaning that it could alter cognition and perception of a person, and this was the primary reason it was banned. Even though it has been proven by research that it is quite safe and an effective means of rehabilitation and pain management, it still remains banned. Iboga is also illegal or partially restricted in countries such as Belgium, Poland, Denmark, Croatia, France, Sweden, and Switzerland.
In countries like Canada, South Africa, and Mexico, it is not regulated and many well established treatment clinics have been helping people with their problems. With the success of such treatments, a lot of countries are bound to legalize the use and cultivation of ibogaine in the near future.

Conclusion
Regardless of its side effects and legal issues worldwide, Ibogaine has established itself as a promising treatment and therapy method which has completely transformed people's lives for good. The initial symptoms usually make people uncomfortable, but testimonials by a range of people who had been addicted to drugs or were suffering psychological problems has come to only a single conclusion: that ibogaine does a great job in helping them overcome their issues. A lot of people have started to turn to this treatment method after continuous attempts at different, conventional rehabilitation centers have failed to provide them the solution they were looking for.
It won't be too long before more and more people turn towards this powerful, all-natural substance to fulfill their needs and to lead drug-free lives.
Let's Start Your Recovery!