---
Holistic Healing Center for Natural Alternative Therapies
World Class Holistic Healing Center
Powerful Holistic Therapy in Healing PTSD, Depression, Trauma, Medication Dependency, Drug and Alcohol Addiction
Finding the appropriate
treatment center
can pose a significant challenge for individuals grappling with mental health challenges such as depression, PTSD, trauma, addiction, and various other conditions. In recent years,
holistic healing
has gained considerable popularity as an alternative to conventional treatments. Traditional centers often employ outdated methods and exhibit low success rates, prompting individuals to explore
alternatives to medication-based treatments
. These individuals seek comprehensive solutions that can effectively alleviate their debilitating health issues, including PTSD, depression, anxiety, prescription medication addiction, drug abuse, and
alcohol abuse
.
Best Holistic Healing Center Created by Johnny Tabaie

A look at the Alternative Healing Program in Our Holistic Clinic
At The Holistic Sanctuary, we take immense pride in delivering top-notch holistic services that embrace a cutting-edge and natural approach. Unlike relying on pharmaceuticals to merely mask symptoms, we are dedicated to addressing the root cause of your health issues. Our philosophy revolves around a 100% natural approach that aligns with the inherent wisdom of nature.
To heal the mind, body, and soul in the way nature intended, our holistic healing program focuses on various aspects. We prioritize spiritual well-being through practices like reiki, yoga, sacred plant medicine, and meditation. We cater to physical health by offering a superfood organic diet and engaging in exercise. Moreover, we foster psychological well-being through our innovative methods.
The issue with many other luxury rehab centers lies in their reliance on one-size-fits-all solutions for physical health, mental health, and addiction. These often involve group sessions and treatment approaches that rely on toxic and addictive medications. At The Holistic Sanctuary, we distinguish ourselves by taking a different path. Our goal is to equip our clients with the necessary resources and information to thrive and lead extraordinary lives beyond our doors. How do we achieve this? As a center dedicated to natural healing, all our treatments are cutting-edge, innovative, and transformative. Take a look at the list below to discover the life-changing modalities we offer.
Here is a List of Our Holistic Therapies
All Patients Will Receive:

Daily Massage


Daily Yoga


Daily Reiki- Energy Healing


Daily Hyperbaric Chamber Sessions- HBOT


Daily IV drips (Proprietary Formulas, 3-5 hours per day- NAD+, Brain Repair, Glutathione, Amino Acids, Ozone, Chelation


Private Master Suites


Daily Dead Seas Salt Baths


Daily Carbon Infrared Sauna Sessions

Daily Red Light Therapy


Comprehensive treatment that would reset the brain to a pre-addicted state


No group meetings


No medications

Healing on the cellular level


Non-addictive and nontoxic treatment


Daily Access To The GYM


Beachfront Amenities


Treatment that reverses damage to the body from medication, alcohol and drugs


Real treatment for reversing negative thinking and getting on track psychologically


Inspiration and empowerment


Different types of massage


Cold pressed raw organic juice cleanses


Fresh Organic Meals 90% Raw Food Diet 100% Organic 100% Non GMO (Proprietary)


Organic Superfood Juices/Shakes (Proprietary)
Our Platinum Package Healing Program May Include
PRP Plasma Therapy (1-3 rounds)
Adipose Stem Cell Treatment (1-3 rounds)
Adult Cells Umbilical Cord Stem Cell Therapy (1-3 rounds)
Bone Marrow Stem Cells (1-3 rounds)
Immune Booster IV (1-3 rounds)
Growth Factor IV (1-3 rounds)
Live Cells Therapy IV (1-3 rounds)
Fresh Cell Therapy (1-3 rounds)
Thymus Gland Repair Treatment (1-3 Rounds)
NK Natural Cancer Killer Cells "Cancer Cure/Prevention" (up to 8 rounds)
Ozone Therapy (IV Ozone, Ozone Blood Purification Cleanse) 5-10 sessions
Exosome Cell Treatment RNA DNA Repair IV injection (1-3 rounds)
Holistic Biological Dentistry- Replacement/ Removal of Toxic Dental Work and Mercury Fillings
Let's Start Your Recovery!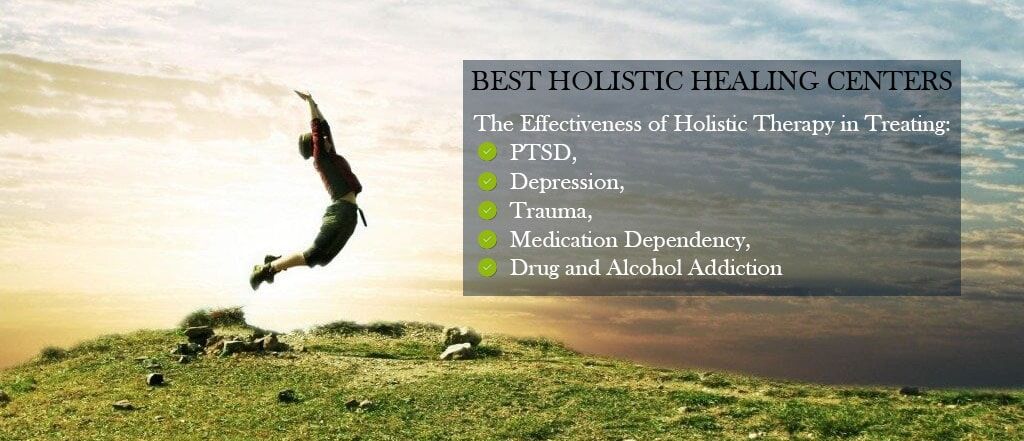 What Holistic Healing Services Does The Holistic Sanctuary has to offer
As one of the premier Holistic Healing Centers, our exceptional success rate speaks volumes about our approach. Our unwavering focus is on complete healing, ensuring that patients never revert to their previous state of ill health or debilitating mental conditions. To achieve this, we channel all our energies towards an inside-out healing process.
Our comprehensive services encompass a range of all-natural and organic cold-pressed juices and superfoods, specifically designed to nurture our clients' physical well-being. Additionally, we provide invigorating physical activities and mindfulness practices. From engaging in cardio workouts at the gym to practicing yoga on the serene balcony, and even meditating on the beach while performing breath work on the rocks, we ensure our clients absorb the rejuvenating effects of negative ions.
To address the spiritual aspect of healing, we conduct daily yoga and meditation sessions led by qualified professionals who strive to restore balance to our clients' spiritual health. Furthermore, our clients can expect personalized attention and holistic therapy to target their mental health concerns and delve into the underlying causes of their issues.
Achieving successful treatment for PTSD, depression, trauma, and addiction extends beyond mere symptom management. It is crucial to delve into the underlying causes of these issues to ensure long-lasting recovery and prevent relapse. By gaining a deep understanding of the factors that contribute to their behavior, individuals struggling with addiction are better equipped to make informed decisions that positively shape their future.
As mentioned before, our comprehensive approach to holistic healing is intimately connected to nature, which is evident in the location of The Holistic Sanctuary in Baja, California. Situated along the oceanfront, our sanctuary provides an ideal and tranquil environment that complements our holistic treatment programs, expediting the healing process.

What makes us the best Holistic Alternative Treatment Center?
At our holistic healing center, we pride ourselves on providing a personalized approach to treatment, which sets us apart from the rest. We firmly believe in tailoring our treatments to meet the specific needs of each patient. As a center dedicated to holistic healing, we utilize sacred plant therapy, incorporating Ayahuasca and Ibogaine treatments that have revolutionized addiction treatment.
Flexibility is a cornerstone of our programs, recognizing that individuals respond differently to various durations of treatment. Through a comprehensive preliminary evaluation, we determine the optimal duration that will work best for you. Some patients find complete healing within in 4 weeks, but others may need long stay 8 weeks up to 12 weeks.
Similarly, our pricing options vary based on the package you choose. Our guiding principle is that everyone struggling with issues such as PTSD, depression, trauma, or alcoholism deserves the opportunity to recover, and our holistic treatment packages reflect this belief. We offer excellent value for your investment, as our patients rarely require additional treatment once they have completed their program.
Above all, we prioritize providing a luxurious holistic healing experience. From private and picturesque views to exclusive access to pristine beaches, we ensure that all your needs are met, fostering an environment of comfort and tranquility. During your stay, your sole focus will be on your recovery and reclaiming your life.
.
Best Holistic Healing Center To Cure Depression, PTSD, Trauma and More!
If you are you seeking a holistic approach to your health then Look no further. The Holistic Sanctuary, where we have perfected a proven natural method to heal conditions such as depression, trauma, eating disorders, addiction, and more. Unlike traditional drug rehab centers, our focus extends beyond addiction recovery. Our holistic methods address the full spectrum of mental and physical issues associated with addiction, resulting in a truly comprehensive healing experience.
Mental Health issues rarely exists in isolation, and individuals who have relied on medications and alcohol to navigate life often develop additional challenges such as anxiety, depression, PTSD, and job burnout. At alternative holistic centers like ours, we prioritize addressing these co-occurring issues simultaneously to achieve optimal recovery. Even if someone seeks treatment for their addiction, it is crucial to recognize that underlying mental health conditions, such as depression, may have contributed to the development of addiction in the first place. Without addressing both mental health and addiction in tandem, individuals may find themselves in a cycle of repeated treatment.
At The Holistic Sanctuary, we take a thorough and comprehensive approach from day one. Our team of professionals, each specialized in various areas of expertise, diligently gathers the necessary information to create an accurate assessment of your condition. We delve into the mind, body, and soul, collecting and analyzing data to develop a holistic treatment plan tailored to your unique needs. Our offerings include wellness therapists, yoga therapy, and even experienced shamans who provide guidance and support on every level of your healing journey.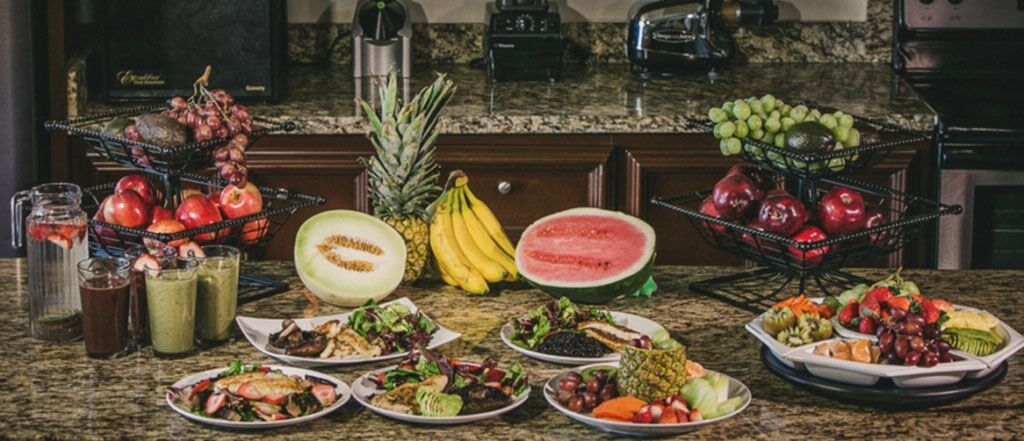 Natural Organic Healing Center in 5-Star Conditions

Our holistic healing center offers a wide range of services and therapies designed to relax the body, provide optimal nutrition, and replenish energy through natural methods. Our dedicated nutritionists educate patients on transitioning to an organic, non-GMO, plant-based, and raw diet, which aids in restoring the brain to a pre-addiction/precondition state.
To promote mental clarity and relaxation, our center offers massages, access to the spa, HBOT (Hyperbaric Oxygen Therapy), ozone treatments, physical activities, and tranquil walks in serene surroundings. Patients also receive instruction in Kundalini Yoga and meditation, empowering them to unwind and face life's challenges with resilience.
We prioritize quality sleep as fundamental to achieving better results in treating mental conditions. With organic linens that promote relaxation throughout the night, we recognize the essential role of sleep in mental well-being. Extensive research has revealed the detrimental effects of sleep deprivation on the brain, and we spare no effort in ensuring our patients experience improved sleep every night.
At our holistic healing center, we maintain an impressive staff-to-patient ratio of 5 to 1. This high level of care allows patients to feel pampered and well-supported. Knowing that our dedicated staff members are available 24/7 significantly enhances the chances of better and faster recovery. It is the primary reason why patients who complete treatment continue to seek our services even after they leave our center. They can always reach out for guidance and support as the recovery journey is lengthy and challenging.
Find the Best Holistic Health Treatment Centers in the World
Holistic healing for addiction
At The Holistic Sanctuary, we provide comprehensive healing for a wide range of addictions, including alcohol, heroin, oxycontin, suboxone, methadone, benzos, cocaine, crack, and methamphetamines.
Our approach to healing addiction is centered around all-natural and alternative treatments. The process begins with a thorough medical examination to identify the underlying cause of your addiction. We then proceed to safely cleanse your body, eliminating parasites, toxins, medications, and drugs. Utilizing a combination of treatment modalities, we work to repair and reprogram the brain. Our unique Pouyan Method, coupled with the use of plant medicine, aids in restoring the immune system and addressing emotional trauma and PTSD. Additionally, we activate stem cells within the body to accelerate natural healing processes.
To ensure long-lasting recovery, we emphasize a complete holistic lifestyle change. This includes incorporating organic foods, daily exercise, meditation, and more into your daily routine. As a result of our comprehensive approach, our clients emerge from our facility free from depression, anxiety, PTSD, and medication dependency. They are equipped with the tools and knowledge necessary to maintain their newfound health and wellness in the long term.
Holistic Health And Healing, Best Holistic Healing Centers Created by Johnny Tabaie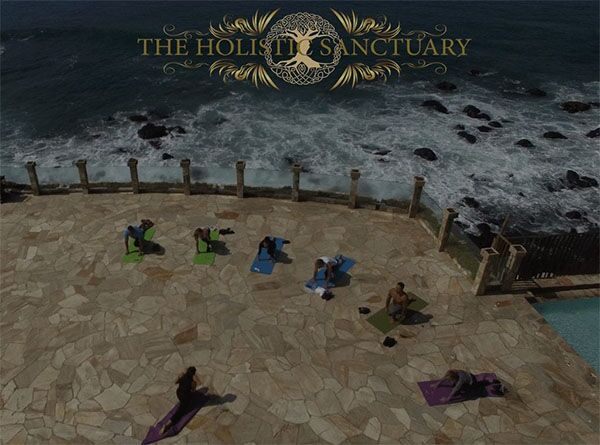 The Effectiveness of Holistic Therapy in Treating Drug and Alcohol Addiction
About Holistic Healing in Drug Treatment
Holistic Healing focuses on the interconnectedness of the mind, body, and spirit, recognizing that when one area is unwell, it can affect other aspects as well. Many clients seeking help often struggle to pinpoint the root cause of their health issues within their own bodies. Therefore, it becomes essential for patients to thoroughly assess and explore their entire being in order to achieve lasting success in their journey towards wellness. The goal of Holistic Healing is to address all areas of a person's life, providing them with the greatest opportunity to regain health and flourish.
Let's Start Your Recovery!