---
The Best Heroin Addiction Clinics
Choose the Best Heroin Addiction Clinics That Cure
Get The Best Treatment For Heroin Addiction
The Holistic Sanctuary is the best place to get treatment for heroin addiction, all of our patients undergo customized treatment protocols that involve a powerful holistic cutting edge system, then they are taught how to live a true holistic lifestyle. This Heroin Addiction Treatment protocol is called the Pouyan Method and is only available at The Holistic Sanctuary.
Because of the withdrawal symptoms as well as the psychological grip of heroin on the user, The Holistic Sanctuary provides the best healing system for successful
treatment for heroin
addiction and permanent recovery. When you or your loved one come for treatment
for heroin addiction
, we start the treatment process with healing the body and total detoxification. This is an important step in the process of overcoming heroin addiction. You should never try to detoxify without the correct preparations. This is because heroin has painful withdrawal symptoms that can even last for weeks in some people. However, thanks to
The Pouyan Method
at The Holistic Sanctuary, you can have a detox that is free of withdrawals and pain. This will enable your body to heal with comfort. Therapy is also very important when it comes to tackling behaviors that may have led to heroin abuse. It also helps in
eliminating co-occurring disorders
such as depression.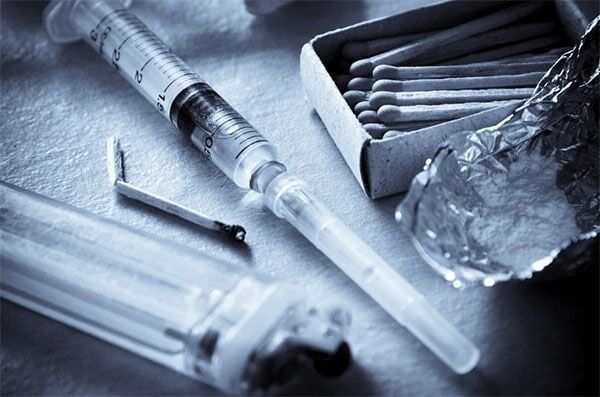 Johnny Tabaie Offers Cure for Heroin Addiction

The Holistic Sanctuary offers The Best Treatment for Heroin Addiction
What is The Best Cure for Heroin Addiction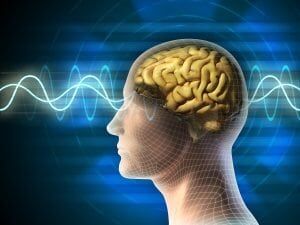 The Holistic Sanctuary is not only the Best heroin detox center, but is also a world class holistic medical spa. We take a completely different approach to fighting heroin addiction unlike any other you could ever hope to find at a drug rehab. Under our care, you will receive over 35 hours of one on one therapy with a trained and qualified expert. No other rehab treatment center offers this kind of comprehensive therapy to ensure that you do not get back on drugs once the program is completed. We do not just treat the symptoms of addiction; we identify and treat the root causes of the addiction. Our philosophy is to start healing from the inside making our way out so that we cure your mind, body and spirit.
Heroin Drug Rehab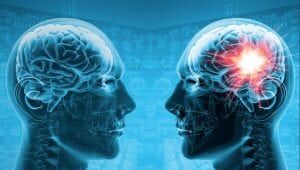 If you or somebody you know has an addiction to heroin, it may often times seem as if there is no possibility of recovery. Whether you have tried multiple forms of treatment and failed, or simply been unable to brave the symptoms of withdrawal associated with cessation, it is easy to lose all hope. Fortunately there is a ground-breaking, scientifically proven method of treatment which is not only getting heroin addicts completely clean of all mind-altering substances, but providing them with a foundation for a lifetime of health and happiness.
World Renowned Heroin Addiction Treatment Clinics
How to Find the Best Heroin Addiction Treatment Clinics
Heroin Addiction is a debilitating disease that takes over all aspects of the addict's life. Realizing that you have a problem, and actively seeking the Heroin Addiction Treatment Clinics is the first step to recovery. There are many options to choose from ranging from the traditional 12-step programs to the holistic and anything in between. At The Holistic Sanctuary, we pride ourselves in offering the best addiction treatment available, and guarantee our patients a lifetime of sobriety once they leave our facility. Our world-class facility is unlike most typical treatment center and much better results than the Heroin Addiction Treatment Clinics. We welcome our patients to a five-star holistic medical spa setting. The luxury world class settings aside, we have the Pouyan Method, a unique and patented treatment protocol that has proven to work time and time again.
Heroin Addiction Treatment Holistic Sanctuary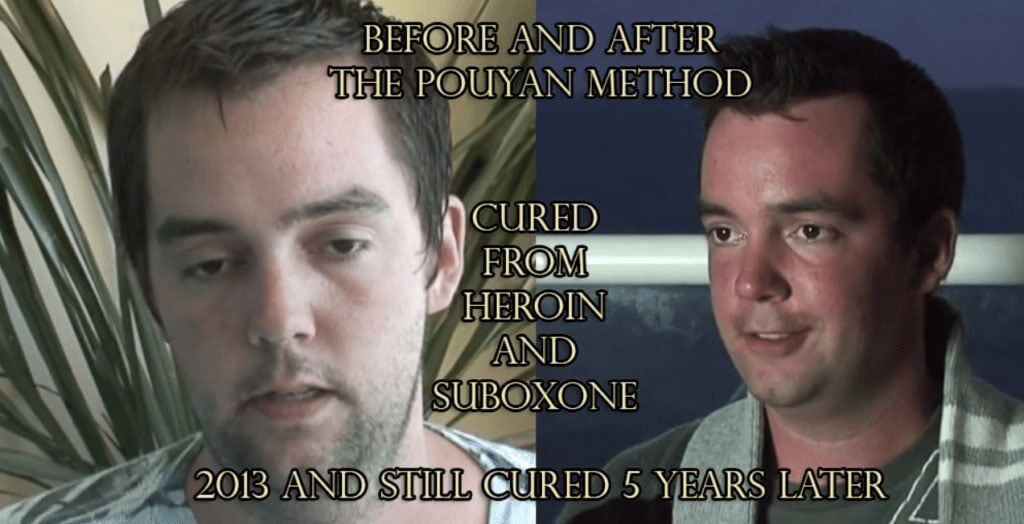 World Renowned Heroin Addiction Treatment Clinic with a difference
So what puts The Holistic Sanctuary at the top of the list of Heroin Addiction Treatment Clinics? The answer is quite simple, The Pouyan Method. This treatment system focuses on holistic and all natural detoxification and treatment. No pharmaceuticals are ever prescribed for any reason. We believe in getting treatment and fighting addiction the way nature intended, and that is what The Pouyan Method is all about.
We specialize in treating a variety of addictions including heroin, meth, crack, OxyContin, benzos, cocaine, methadone, Suboxone and alcohol. Our Heroin Addiction Treatment Clinics specializes on the individual. Other treatment facilities simply apply blanket solutions to addiction problems and hope for the best. We believe that each patient's journey and addiction is personal, and should be treated as such. The treatment program focuses on the individual and excels in offering personalized care which is largely responsible for the extremely high success rates that we are able to achieve.
To begin with, patients receive at least 35 hours of one on one therapy each week depending on the extent of the patient's addiction and problems. This alone is more than any of the other institutions claiming to be the Heroin Addiction Treatment Clinics are able to offer. These sessions are meant to get to the root of the problem. Fighting addiction is not simply about detoxifying the body and getting rid of the harmful chemicals. It is also about finding the root cause of the addiction and addressing it for any chance of life long sobriety.
Treating the patient of his addiction is of course a great result and is the whole idea behind seeking the best treatment centers. Most other centers however do not do anything about the damage alcohol and drugs cause to the mind, body and spirit. Our philosophy is not only to help patients fight addiction permanently, but also help them to reverse the damage caused by years of alcohol and/or drug abuse.
Who Offers The Best Chance Of Heroin Addiction Treatment Options?
Best Heroin Addiction Treatment Center
As previously alluded to, the first step to fighting addiction is to find out what caused it in the first place. Recognizing this is what makes us the Heroin Addiction Treatment Center in California. At the Holistic Sanctuary, the first step before any kind of treatment can begin is to determine the underlying causes of the addiction. Next, the patient has to go through a detoxification to rid his body of all the harmful chemicals accumulated over the period of drug and/or alcohol abuse. This process does not use any kind of pharmaceutical or chemical. Everything is done naturally, using 100% natural and organic treatments.
It is equally important to restore the damage done particularly to the brain. Once the patient is detoxed, we embark on restoring the brain to its pre-addicted state as well as reprogram. The reprogramming is designed to help the person rid himself of negative thought patterns that lead to the addiction in the first place.
Restoring the brain is not enough, it is equally important to repair the immune system. The Best Heroin Addiction Treatment repairing the brain as much as they do on detoxification. The Pouyan Method is extremely effective in repairing the immune system in a holistic and natural way. This is largely done through an all natural diet as well as other regimes incorporated in our patented treatment module.
Our philosophy is centered on holistic healing which is why we also do stem cell activation in the course of the treatment.
Let's Start Your Recovery!


We believe that the body has the capacity to heal itself naturally, albeit with the help of a few natural boosters. This is what stem cell activation is all about. We focus on getting the body to heal naturally and accelerate the healing.
Lastly, we take our patients through extensive courses about living a holistic lifestyle. This lifestyle change is instrumental in getting the recovering addict to live a full, healthy and successful life free from drugs or alcohol. This lifestyle involves meditation, coping with stress, exercise and many other skills and tools that a patient would need to continue with his journey to sobriety. This type of aftercare ensures that we stay on top of our Clinic for Heroin Addiction Treatment and equip our patients with all the life skills necessary to successfully go through life sober once they leave our doors.
Why choose The Holistic Sanctuary Heroin Addiction Treatment Clinic
If you are looking for the best drug treatment centers in California, you definitely want to seriously consider The Holistic Sanctuary. Our main selling point is our unique treatment protocol, The Pouyan Method. What this basically means is that you will receive holistic treatment throughout the course of your program. We do not prescribe any kinds of drugs or pharmaceuticals. Our main aim is to get you off drugs, and not simply to replace illegal addictions with legal ones.
Many drug rehab centers believe that addiction to drugs or alcohol cannot be cured completely. We have developed powerful protocols and healing modalities to isolate, address and eliminate the causes of the addiction, thus curing the addict completely. Our success rate substantiates our claim of being the Best Heroin Addiction Treatment Clinic in The World. Begin your journey to wellness at The Holistic Sanctuary and enjoy a lifetime of joy, health and success.
Ayahuasca effectively battles illicit drugs dependency, however, the treatment must be administered by experts with a comprehensive focus on recovery and permanent restoration. The characteristic of the Ayahuasca plant plays a key factor in the recuperation process. It's healing powers had freed drug addicts from the crippling impacts of heroin, opiate, prescription medications, ptsd and depression
Let's Start Your Recovery!