---
Best Heroin Rehab and Heroin Addiction Treatment Center
Regain Your Life Now!
Heroin Rehab That Offers a Cure For Heroin Addiction with Breakthrough Methods
in a Luxury Setting
Finally The Cure for Heroin has been discovered, but are people ready to hear the truth? Or has the media brainwashed the masses to believe we are genetically prone to the addiction to drugs like heroin? Or will more people do the research and see that there is a Real Cure For Heroin? If you are open minded and ready to hear the facts and not the fake news shoved down Americans throats by Big Media that is controlled by Big Pharma then keep reading, you will be blown away by the facts you are about to read.
Yes there is a cure for heroin, an effective NON toxic cure, NO! it's not suboxone, That stuff is pure poison……… What we have is a system and holistic way to reset dopamine receptors and repair the brain. The same brain that's been destroyed by heroin and all opiates, even suboxone and methadone. To sum it up point blank, we have a cure for opiates and opioids, Yes You Can Be Free! 100% effective and non toxic.

BEST HEROIN REHABS
What is our Heroin Cure Method?
The method we use at our rehabs for people who use heroin is called the Pouyan Method, which is 100% organic and from nature, not from a lab. Please see the before and after pictures to see the long term results and if that is not enough, watch the videos on this page. Read our Yelp reviews, and Google reviews, see the clients who struggled with substance abuse at our opioid treatment centers even leave their personal numbers to verify them and verify their stories. We are the only rehab center that heals clients. We do not tip toe around addiction, we cure it.

Before & After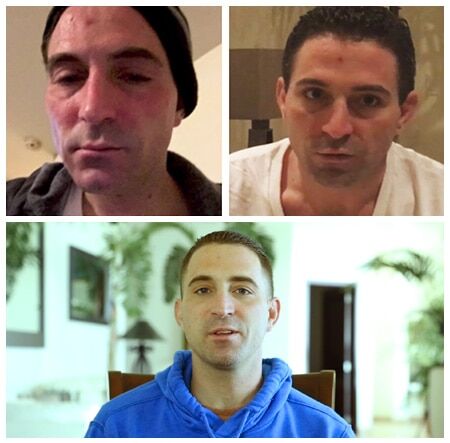 What We Do To Cure Heroin?
Patients Get 150 hours of 1 to 1 therapies per 4 weeks.
The Heroin Addiction Rehab Process
The Holistic Sanctuary provides a heroin addiction recovery program that goes beyond just the act of breaking free from the harrowing withdrawal symptoms. Since it is a long process, it requires months of serious psychotherapeutic treatments that can cure the heroin addiction and solidify the new life without heroin. Our unique process begins with a detoxification phase, followed by the addiction treatment stage, followed by being cured of your addiction.
How We Treat Heroin Addiction and its Accompanying Health Problems
Here at The Holistic Sanctuary, we do not only treat your addiction, but we also work hard to create a holistic rehab that will cure all the underlying health issues caused by your addiction.
When heroin is abused for a long period, effects of heroin on the brain and body are severe and lasting. Prolonged use of opiates and the risks involved in sharing needles affects different body systems. Some of the common health consequences of not getting help for heroin addiction include:

Brain damage


Heart conditions


Eating disorders or malnutrition


Stroke


Gum disease


Memory loss


Reproductive complications such as erectile dysfunction


Emphysema


HIV and hepatitis caused by engaging in high-risk sexual activities or sharing of needles


Lung infections


Menstrual irregularities


Vision declines


Depression and suicide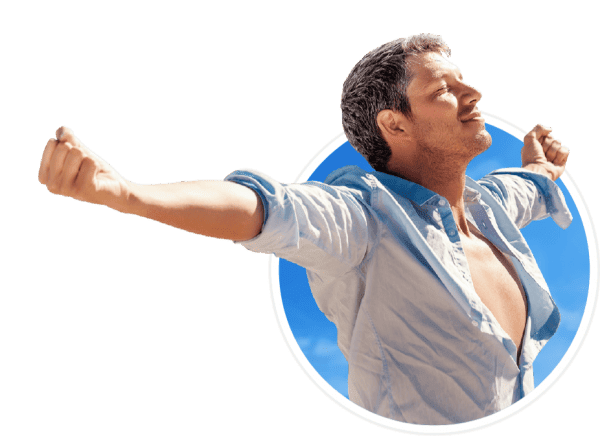 Self-medication to overcome heroin addiction is almost impossible, which is why seeking professional help is the key to achieving recovery. The Holistic Sanctuary provides heroin addiction rehab that will help individuals cleanse harmful toxins from their system and cure any health problems caused by heroin dependency. We will be with you every step of the way and help you acquire the tools needed to surpass relapse. We will guide you in making sound decisions in life and identifying the triggers that may lead to relapse. After the successful rehab with The Holistic Sanctuary, you will be cured of heroin addiction. Our approach to opioid rehab aims to treat three aspects of the individual—the mind, body, and soul. We will tailor a treatment program that will significantly improve the life of our guests in every way possible. With proven natural therapies and plant-based, non-toxic treatment, you can stay clean in weeks, months, and for the coming years. The Holistic Sanctuary is dedicated to help you achieve complete recovery and healing, and our heroin detox will not cause the unpleasant symptoms or side effects that medication assisted detox causes.

Stress reduction tactics
Our heroin addiction rehab teaches all participants specialized stress reduction tactics during the rehabilitation process to help them weather the challenges of withdrawal and establish positive coping approaches. Some of the stress reduction techniques we teach to participants at The Holistic Sanctuary include visualization, meditation, journal keeping, exercising, yoga, and mind-body tactics.
Medical detoxification solutions
Heroin addiction activates chemical changes that contain the physical component of opiate dependence, some people can benefit from medical support during the detox process of the addiction treatment. Our specialized detoxification here at The Holistic Sanctuary offers supervised care as the body system returns to neurological wellness. We combine expert counseling, medical monitoring, physical fitness, and nutritional supervision to provide the right support during the detoxification phase.
Peer support and networking
We also conduct group activities to allow our guests to communicate, socialize and become more comfortable with the staff and the other guests in the rehab center. After nonexistent and dysfunctional relationships, the guests can start experiencing positive social interactions, which are encouraged at The Holistic Sanctuary's moderated environment of heroin addiction rehab.
Dual diagnosis support
The Holistic Sanctuary uses dual diagnosis support as the basis of our rehab programs because heroin is usually abused by people who self-medicate to battle anxiety and other mental health issues. A study conducted by the National Alliance on Mental Illness (
NAMI
), found that 53 percent of people who abuse drugs have at least a single severe mental health issue. When our dual diagnosis rehab program combines medication dispensation with extensive clinical therapies that are creatively guided by our qualified therapists, heroin addiction and underlying mental health conditions can be treated at the same time.
Life skills instruction
During the heroin addiction rehab, we encourage participants to build a foundation for sober living by acquiring certain life skills. Some of the life skills that they learn from our heroin addiction treatment center program to create productive lives after graduation include stress management, conflict resolution, communication skills, time management, and problem-solving techniques.
Psychological healing
In some heroin abuse instances, the addiction may have happened due to long-standing emotional problems. Hence, we employ the technique of psychological support to facilitate full heroin addiction treatment. Our one on one therapy sessions help reveal the primary psychological reasons why you may have turned to heroin dependency to begin with.
Relapse prevention
Heroin has high relapse rates compared to other forms of drug addictions. According to a five-year-long study conducted by The Drug Abuse Treatment Outcome Studies (DATOS) in 1993, 83 percent of heroin addicts relapse within a period of five years after completing a heroin addiction treatment. We, at The Holistic Sanctuary will not allow that to happen. We cure heroin addiction, which means, when you leave our facility you will have NO desire for heroin.
Choose The Holistic Sanctuary and Get Better Results!
NO GROUPS, NO SUBOXONE, NO AA MEETINGS,
Real Effective CURE, in Real Time.
All Patients Get:

Daily Massage


Daily Yoga


Daily Hyperbaric Chamber Sessions


Daily IV drips (Proprietary Formulas, 3-8 hours per day


Private Room


Daily Dead Seas Salt Baths


Daily Carbon Infrared Sauna Sessions


Holistic therapy that would reset the brain to a pre-addicted state


Non-addictive and nontoxic treatment

No labels of being an addict forever


No group meetings


No medications


Healing on the cellular level


Treatment that reverses damage to the body from alcohol and drugs


Real therapy for reversing negative thinking and getting on track psychologically


Inspiration and empowerment


Different types of massage


Cold pressed raw organic juice cleanses
The Goal and Main Focus of the Treatment is to Help:

Creation Rebirth Of New Neuro-Pathways In The Brain (Proprietary)


Neurogenesis and Neuroplasticity Brain Repair Protocol (Proprietary)


DNA Repair Protocol (Proprietary)


Mitochondria Repair Protocol (Proprietary)


Stem Cell Activation Protocol (Proprietary)


Total Liver Detox Protocol (Proprietary)


Candida / Parasite / Virus Cleanse Detox (Proprietary)


Spiritual Awakening and Outer Body Experience (Proprietary)

De-Calcification Of The Pineal Gland (Proprietary)


God Molecule Activation – DMT –(Proprietary)


Cellular Detoxification Cleanse (Proprietary)


Chakra Re-balancing (Proprietary)


Fresh Organic Meals 90% Raw Food Diet 100% Organic 100% Non GMO (Proprietary)


Organic Superfood Juices/Shakes (Proprietary)


Daily Access To The GYM


Beachfront Amenities
Heroin addiction treatments provide help and effective treatment methods for people addicted to heroin. Heroin is a very addictive drug, but anyone who is committed to getting help can receive help in different heroin rehabilitation settings such as residential and outpatient rehab. Most rehab programs for heroin and other opioid drugs require a detoxification process at the beginning of the heroin treatment period. While the heroin rehab focuses on ensuring that the individual under treatment gets well, they also offer support and understanding to the affected close friends and family members. The type of heroin rehab one chooses matters a lot in determining the success of the heroin addiction treatment. With a strong support system and the right heroin rehabilitation processes, heroin addiction is reversible regardless of the intensity of the addiction.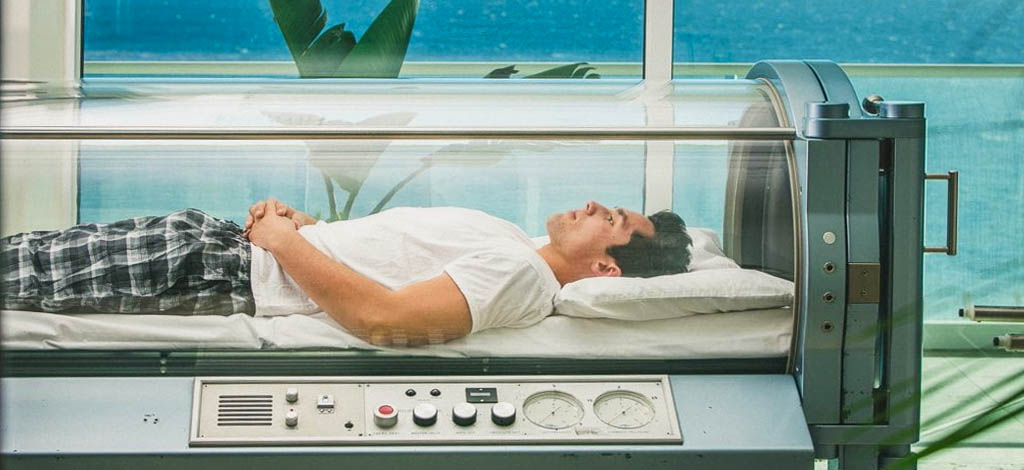 Choosing between inpatient heroin rehab and outpatient program

Inpatient rehab and outpatient programs are the two major options that offer the best heroin rehabilitation. Of course, the individual treatment needs vary from one patient to another, and every type of treatment has its unique benefits and drawbacks. Therefore, it is important to weigh your options carefully before selecting the most suitable heroin rehab program that suits your specific needs.
Outpatient programs: Although these programs vary widely, most of them offer individual and group therapy sessions that are in the form of disease model approach. In some cases, some outpatient rehab can offer medicated assisted addiction treatment and psychiatric care to a few patients who need that kind of care. An outpatient care will tailor treatment programs to meet varying needs of different clients. Also, many outpatient clinics vary in levels of addiction intensity. The number and type of group meetings are scheduled and spread out throughout the week.
Inpatient treatment program: An inpatient treatment program also referred to as residential is preferable for heroin addiction treatment. This is mainly because the withdrawal symptoms can be tough and an addicted person can find it hard to resist the strong cravings for the drug during the detoxification process if he or she is on an outpatient program. A person can fully achieve complete sobriety after completing a heroin addiction treatment of around three months.
Heroin is addictive both physically and mentally. Therefore, it is recommended for addicted people to be under the watchful eye of trained experts who can help them pull through the uncomfortable phase of dealing with withdrawal symptoms. In fact, the detox process should be medically supervised by trained professionals to make the entire detox process as comfortable as possible.
Let's Start Your Recovery!


Look at what our heroin rehab treatment and transformation offers. NO groups, NO meetings, NO Toxic medications, just real powerful and effective treatments to transform you or your loved one.

Before and After

Before and After
Depending on the level of heroin dependency, you can opt for a residential or inpatient heroin treatment rehab. In other words, not every heroin user will need a residential heroin treatment center. However, it is recommendable to avoid trying heroin because it is one of the most highly addictive substances. Ask yourself the following questions before deciding whether residential heroin rehabilitation treatment or rehabilitation addiction program is the best fit.
Does heroin make you or your loved one feel isolated?
Is your heroin use affecting your overall performance at work or school?
Has the use of heroin affected your financial stability?
Has using heroin caused you any interpersonal relationship issues?
Has using heroin proven difficult to stop even when you want to?
Have you ever stolen or acquired money illegally to buy heroin?
If your answer to any of the above questions is "yes," then you urgently need to enroll for a residential rehab or inpatient program to help you get treatment for your addiction. These are all signs that you have a serious addiction to an opioid and you seriously need to seek help from professionals in a heroin drug rehab.
Heroin tolerance versus dependence
Tolerance is a situation where the brain adapts to the presence of heroin in your system. Heavy users who have developed tolerance will not be affected by heroin the way it can affect a first-time user. In other words, a user who has developed tolerance will need a lot of heroin to feel its effects. And, heroin tolerance is a sign that the user is slowly developing heroin dependency.
Dependence, on the other hand, occurs when the user starts to feel that he or she needs the opioid to function normally. Typically, heroin-dependent users experience incredibly uncomfortable withdrawal symptoms that may include, but not limited to vigorous agitation, physical and emotional discomfort that prompt the urge to get more heroin. Chronic use of this drug in people with opioid dependence often increases heroin tolerance. And that is why addicted individuals require more of the heroin drug to stave off the uncomfortable withdrawal symptoms. Since it is a tough cycle to break, the best chance for recovery to those who are addicted to heroin is a heroin residential rehab.
The most important factors to consider when looking for a credible heroin rehab is location, cost, types of treatments offered, and extra activities. It is also vital to consider the type of housing and food provided for residential heroin rehab because it is integral to achieving success in the treatment process. In other words, it is extremely vital to consider a rehab treatment offerings and financial policies.
The Best Effective Heroin Rehabs and Holistic Rehabs
BEFORE AND AFTER




/
Call The Holistic Sanctuary to start your journey
Heroin Rehab privacy and confidentiality
It is normal to be concerned about the privacy of a rehab before enrolling. The Health Insurance Portability and Accountability Act, has confidentiality guidelines that rehab must adhere to. Heroin is an addiction problem that is medically considered a substance use disorder, and thus addiction recovery are required to respect the confidential nature of their patients.
Your treatment should be kept entirely confidential unless you provide consent for such information to be shared. People, who are looking for private rooms, spa facilities, and other amenities such as gym facilities or in-house massage, should consider choosing rehab. In such environments, you can also get an opportunity to connect with your clients and co-workers so as to stay productive while undergoing treatment. Although heroin rehabs are different from each other, they are all dedicated to ensuring their clients' treatment is kept private or confidential.
Duration of the treatment
The duration of recovery depends on several factors including the individual's willingness to achieving positive results and the response to the entire treatment. In most cases, the best heroin rehabs offer programs that last for between 30 and 90 days. In fact, the aim should be on getting well and not on when to get out of the residential rehab. Also, a positive attitude is key to determining the treatment period; negativity will prolong the healing process or even cause a relapse after completing the heroin treatment. So, regardless of how long it will take, depending also on the level of addiction being treated, it is advisable to stay focused on the holistic healing process that involves the body, mind, and spirit.
The beginning of the heroin addiction treatment process is at the enrollment stage. At this point, a patient is supposed to sign consent forms for receiving treatment and any other documents that contain the program rules. The intake process will also involve answering a number of questions about the history of substance use and the overall mental and physical health.
Patients can also ask any lingering questions at the intake stage. The rehab specialists will determine the best heroin rehabilitation plan for the patient at this stage. The second step of the heroin treatment is detox. The purpose of the detox is to purge the drug's toxins from the body's system and help the individual deal with withdrawal symptoms. While some offer rapid detox plans, detox experts will recommend a slow but an effective detox process.
Our specialists will ensure that you get the best detox process by using medications such as methadone. The Holistic Sanctuary heroin treatment and rehab has a team of experienced therapists who will engage with you either in group or in individual therapy sessions. They will also ensure that you get all the information you need about a cure for heroin addiction. They also offer aftercare programs through ongoing care to ensure former heroin dependents do not suffer relapse.
We treat the whole person by healing the mind, body and soul.
Permanently End Your Addiction And Regain Your Life!
Why choose The Holistic Sanctuary for Heroin Addiction Treatment
If you are looking for the best heroin rehab, you definitely want to seriously consider The Holistic Sanctuary. Our main selling point is our unique treatment protocol, The Pouyan Method. What this basically means is that you will receive holistic treatment throughout the course of your program. We do not prescribe any kinds of drugs or pharmaceuticals. Our main aim is to get you off drugs, and not simply to replace illegal addictions with legal ones.
Many treatment centers believe that addiction to drugs or alcohol cannot be cured completely. We have developed powerful protocols and healing modalities to isolate, address and eliminate the causes of the addiction, thus curing the addict completely. Our success rate substantiates our claim of being at the top of the treatment for heroin addiction. Begin your journey to wellness at The Holistic Sanctuary and enjoy a lifetime of joy, health and success.
Heroin Rehab Center: Holistic approach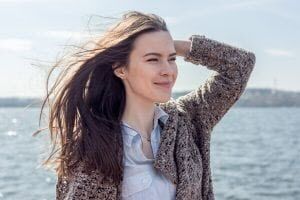 The best heroin rehab centers offer holistic treatment to our patients. This revolves around the mental, spiritual, and the physical aspects of an individual. Given our stature, we have a reputable history of providing a life-changing experience to all our guests.
The Holistic Sanctuary offers a customized treatment plan that fully enlightens our patient on leading a productive life. Through one on one therapies that include- daily Amino Acid drips, hbot therapies, reiki healing, colonics, ayahuasca, ibogaine, meditation and yoga classes, we help you unwind towards a sense of complete tranquility. This will be coupled with adrenaline-inducing physical fitness activities revamping you to wholeness.
By dedicating yourself to these doable activities, you get to flee from your onerous life. Moreover, our heroin treatment clinic will help take your mind away from the need of the substance as you enjoy an exuberant life onwards.
Professional staff members
The Holistic Sanctuary is a Luxury heroin rehab center that prides in having the best staff members around the country. You get to enjoy doctor-patient confidentiality especially as you embark on your treatment. We further guarantee that our benevolent staff is more than happy to see you through the entire rehabilitation process.
Our doctors are also exemplary team players. With constant consultation, our staff members are able to circumvent any impending obstacle. This helps to foster a 100 percent result in giving you a long-lasting solution in leading a drug-free life.
Apart from this, our competent staff members at heroin rehab center are zealous and charming. Fully committed to what we do, you can be assured of quality services that is worth every penny you spend.
Professional staff members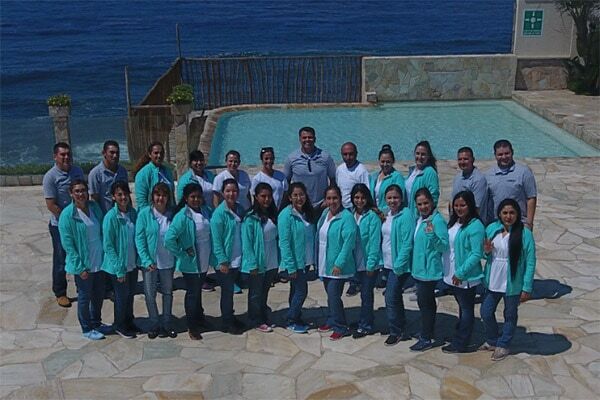 Five-star experience


Experience the finest, exquisite, and luxurious facilities at our heroin rehab center. Once you have been ushered in by our friendly staff, you will be assisted to settle and get cozy in your luxury suite. The Holistic Sanctuary houses 5-star suites, which offer platinum elegance that will make your stay worthwhile and enjoyable.
From the living room's lacquered walls, high vaulted ceilings, and a professional chef's kitchen, our heroin rehab center truly speaks luxury Our professional chefs will serve you with sumptuous cuisine that will delight your taste buds. Our heroin health center will ensure that our staff members are always ready to serve you, so there will be no inconvenience made during the program.
Wait until you see the lavish amenities at your disposal. We offer spa treatment, acupuncture, equine therapy, and infinity swimming pools and Jacuzzis. Moreover, you can step out to the balcony and enjoy a spectacular view of the ocean. Thrilling right? All this will make you forget that you are seeking treatment for addiction and lets you focus on experiencing life under sobriety.
Confidentiality and privacy
Our superlative heroin rehab center has a peremptory policy on patient anonymity. We guarantee you regal stature as we shield you from judgmental scrutiny and mockery. It is paramount to understand that the audacious move of going for rehabilitation is undoubtedly the best choice. More so, our esteemed doctors are conscious of the challenges that you may face during the treatment process. That is why luxury rehab centers are there in the first place. Our remarkable track record showcases that no personal information has ever been leaked.
Throughout our inpatient program, the information provided is solely between you and your doctor. These virtues also help us to reach out to more 'A' class clients.
Guaranteed security
On top of the luxurious facilities, our heroin rehab center exhibits state-of-the-art security system, with round-the-clock monitoring so nothing gets pass us. Something else you should look forward to is the guaranteed private space. Additionally, the security personnel and surveillance systems ensure that we provide you with safety. Notwithstanding, none of the measures placed are meant to infringe on your privacy. So you do not have to feel like your every move is being watched within the vicinity of The Holistic Sanctuary.
By providing a secluded environment, our heroin rehab center will make it easier for you to focus on your rehabilitation. Additionally, you get time to mingle with other patients at your own pleasure. Such kinds of interaction assist in giving you the drive of making it through the recovery process.
Personalized treatment plan
Before starting you off on our rehabilitation in our heroin rehab center, there are some primary steps undertaken. Firstly, we start off with the detoxification process. Here, your body is trained to refrain from the urge of abusing heroin. This normally takes a few hours to adjust.
After this, you will be introduced to a professional doctor who will be assigned to monitor your progress. Our dedicated staff member will indulge you in a one-on-one session. By creating a good rapport with your healer, it will be quite easy to share your history with heroin addiction.
As we go through your past, you should find it more convenient to loosen up around our rehabilitation healer. We prefer this approach given that heroin addiction may be attributed to social factors or rooted in some family issues. Herein, we analyze whether you have been dealing with other drugs apart from heroin.
Here at The Holistic Sanctuary heroin rehab center, our highly trained staff will work with you in coming up with a schedule that suits your need. This means that you get to come up with a viable plan that is tailor made for you.
Natural treatment techniques only here in our heroin rehab center
Our heroin rehab center is driven by adopting opiate-free treatment methods. We believe that safeguarding a drug-free life entails non-invasive treatment used on your body. In fact, we have established our own trademark approach to heroin addiction.
The Pouyan Method is the new era of treatment that breaks the barriers of using toxic medication and embraces natural techniques. So which are these natural remedies?
Thanks to our meticulous research work, we provide a diet that revitalizes your Nicotine Adenine Dinucleotide. That is why our sous chefs ensure you are served with meals rich in vitamin B3 and tryptophan. Besides this, our team offers you green coffee flushes which are crucial to improving your brain function.
Our heroin rehab center will also provide you with brain therapy sessions. This will help restore any damaged nerves and boost your psychological capabilities. Another native treatment solutions encompassed is hyperbaric chamber oxygen. This plays the role of oxygenating your body system. Also, remember that heroin intake tends to deprive your brain cells of oxygen.
Fortified 90-day program
At our esteemed heroin rehab center, there is no dilly dally when it comes to treatment. Once you have settled in, we start off with the first phase of the platinum program. This encompasses taking you off constant abuse of heroin. No drugs will be allowed or provided in order to keep your bloodstream clean.
As we do this, we will be closely monitoring your behavioral changes. After a triumphant adjustment to the new norm, you will be allowed to choose a preferred schedule for your rehabilitation. To help you with this, we have program managers who are highly trained to take you through available options. Regardless of the plan deliberated, you will be required to attend guidance sessions daily. So how long do the life-changing sessions last? Well, here at our heroin rehab center, we dedicate between eight to nine hours each day for therapy and counseling.
While taking you through guidance, we help you to unravel the causes and detrimental effects of drug abuse. This will paint a clear picture of why you should lead a healthy and fruitful life. Moreover, these sessions are fundamental in giving our doctors up-to-date information on the progress being made.
The result is a cure for heroin addiction, our 90-day program at The Holistic Sanctuary will be smooth sailing especially with the luxury amenities offered. So are you willing to take this enjoyable life-changing path? If so, contact our helpful team for more information and assistance.
Patients can also ask any lingering questions at the intake stage. The rehab specialists will determine the best treatment plan for the patient at this stage. The second step of the heroin treatment is detox. The purpose of the detox is to purge the drug's toxins from the body's system and help the individual deal with withdrawal symptoms. While some centers offer rapid detox plans, detox experts will recommend a slow but an effective detox process.
Our specialists will ensure that you get the best detox process by never using medications such as methadone. The Holistic Sanctuary heroin treatment and rehab center has a team of experienced therapists who will engage with you in individual one on one therapy sessions. They also offer aftercare programs through ongoing care to ensure former heroin dependents do not suffer relapse. We have the cure for heroin addiction.
Let's Start Your Recovery!