---
Best Drug Rehab Centers
Regain Your Life Now!
World-Class Drug Rehabs and Substance Abuse Treatment Center at The Holistic Sanctuary
Cost/Price & Treatment Option Information
Seeking The Best Holistic Treatment Programs That Can Cure Addiction?
There's a big difference between ordinary
Drug
Rehab Centers
and one of the most renowned
Luxury Rehabs Center
in the world – The Holistic Sanctuary. At The Holistic Sanctuary our goal is to heal the mind, fix the body and reconnect the soul in every way possible, holistically and permanently. We feel this is the only way to get
real permanent results
from Alcoholism and Substance Addiction, and co-occurring mental health issues like depression and PTSD. So we created an evidence-based holistic addiction treatment system that resets the brain back to its pre-addicted state and activates the body's healing mechanism. Anything less than total healing is not acceptable to us.
Watch our videos

Best Drug Rehabs – Why Our Drug Rehab Approach Is Different
We are the Only Drug Rehab Center and Luxury Alcohol Center that offers ONLY one on one therapy. You heard it correctly, NO GROUPS, or cookie cutter treatments that are outdated and 95% ineffective. All Patients who enroll in our Drug Rehab Center have access to these therapies below, guests receive over 150 hours of 1 to 1 holistic treatment therapies per 4 weeks. Other Drug Rehab Centers Luxury Rehab Centers don't offer 100% 1-1 because it's too costly, they make more ROI by conducting group meetings and handing out medications all day. We offer ONLY 1-1 because we are success driven, Success, safety and efficacy if our modo.This is the reason we stand out among rehab facilities for those seeking the Best Drug Rehab and addiction treatment, and are not the same ole same ole rehab doing the same cookie cutter approach.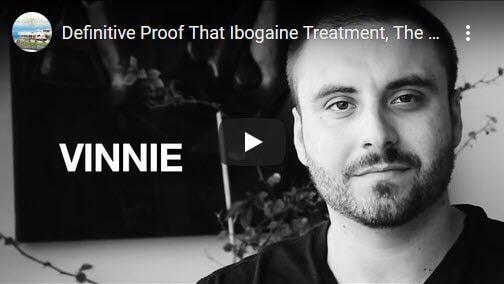 Our guests get these therapies:

Daily Massage


Daily Yoga


Daily Reiki


Daily Colonics liver detox, parasite and candida detox


Daily Meditation guided by kundalini yogi


Daily HBOT pure oxygen infusions


Ancient & Sacred Medicine


Meditation and Breathwork


Daily Amino acid IV drips/ NAD+/ Gaba Repair/ Myers Cocktail over 5 hours per day of IV drips!


Mitochondria Repair Protocol (Proprietary- IV Drips HBOT Herbal Superfoods)


Stem Cell Activation Protocol (Treatment Center Proprietary- HBOT, IV Drips-)

Total Liver Detox Protocol (Proprietary Green Coffee Enemas, Super Herbs and Super Foods)


Parasite Cleanse (Proprietary- Super foods and Super Herbs, Alkaline Herbs & Diet)


Spiritual Awakening/Pineal Gland, Outer Body Experience (Ancient Medicine Science, DMT Ayahuasca, Ibogaine, Iboga)


Heavy Metal Cleanse Chelation Cellular Detoxification Cleanse (Proprietary IV Drip)


Chakra Re-balancing (Drug Rehab Proprietary Reiki, Energy Work)


Motivational Counseling (non-punitive)


Access to GYM/Fitness 1 hour of cardio and gym time per day


Beachfront Amenities

We offer more holistic therapies in our treatment plan than any other place on Earth to treat, reverse and cure addiction (See Below The Platinum Package)

PRP Plasma Therapy


Stem Cell Therapy


Adult Cells Umbilical Cord Stem Cell Therapy


Bone Marrow Stem Cells


Immune Booster IV drips


Growth Factor Cell Treatment


Live Cells Treatment


Fresh Cell Therapy


Thymus Gland Repair Treatment- Unique Revolutionary Proprietary


NK Natural Cancer Killer Cells "Cancer Cure/Prevention" (up to 8 rounds)


Ozone Therapy (IV Ozone, Ozone Blood Purification Cleanse) 5-10 sessions


Exosome Cell Therapy RNA DNA Repair IV injection


Holistic Biological Dentistry- Replacement/ "Removal of Toxic Dental Work and Mercury Fillings"


IV Drip Alkalinity Rebalance Acid Flush (Proprietary IV drip)


Endocrine System Repair Protocol (Addiction Proprietary IV Drip)

Neurogenesis and Neuroplasticity Brain Repair Protocol (Proprietary Ancient Entheogenic Medicine)


DNA Repair Protocol (Stem Cells- Exosome IV's- Immune Cells) -Unique Revolutionary Proprietary)


Mitochondria Repair Protocol (Proprietary)


Stem Cell Activation Protocol (Proprietary)


Total Liver Detox Protocol (Proprietary)


Parasite Cleanse (Proprietary)


Spiritual Awakening, Outer Body Experience (Proprietary Ancient Medicine Science)


Pineal Gland – DMT – God Molecule Activation (Entheogenic Medicine Proprietary)


Cellular Detoxification Cleanse (Proprietary IV Drip)


Chakra Re-balancing (Proprietary Energy Work)


Motivational Counseling (non-punitive)


Access to GYM/Fitness 1 hour of cardio and gym time per day


Beachfront Amenities

The Holistic Sanctuary, Most Exclusive Inpatient Recovery Centers

The Holistic Sanctuary is a world renowned
Luxury Rehab Center
and treatment facility located just a 3 hour drive from LA, on a gorgeous beach on the Pacific Ocean. We are the only licensed, five-star rehab facility that offers all the Sacred plant medicine infused by the Pouyan Method. In our rehabilitation programs we use sacred plant medicine, along with other holistic therapies during a four to twelve week rehab program. We offer a holistic
alternative to meds rehab facilities
. Our drug addiction treatment programs provide patients not just with
powerful healing
, but with the tools necessary to get
full recovery from addiction
in a Best Drug Rehab Centers type atmosphere. Clients, Guests and Patients leave the Holistic Sanctuary feeling revitalized and transformed into new and healthy persons. Upon leaving, patients are ready to return to their lives with a new perspective, recovered and addiction free.
A proven holistic treatment process to restore and rejuvenate mind, body and soul is the only sustainable way to overcome these challenges.
At
The Holistic Sanctuary
, Drug rehabs, we provide a tailor-made sacred healing program that suits your individual needs, to help you achieve the lasting change and sense of wellness that you desire.
With years of combined research, an excellent track record backed by public testimonials and a close to zero relapse rate, we are the most obvious choice for those who want to experience complete recovery and rejuvenation.
Let's Start Your Recovery!


Look at what our drug rehab transformation offers. No groups, no meetings, just real powerful holistic treatments to transform you or your loved one.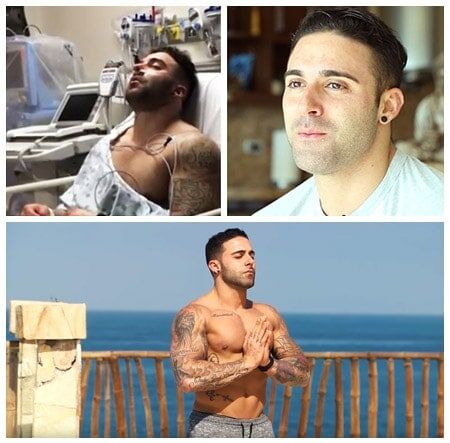 Before and After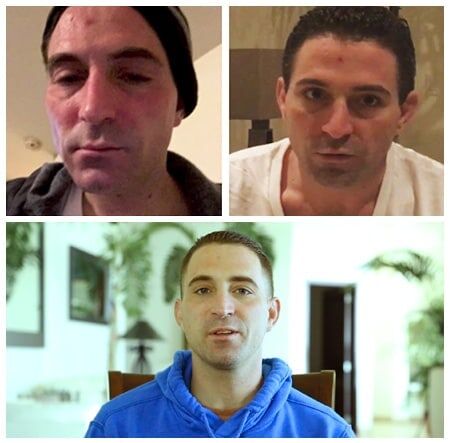 Before and After
Top Drug Rehab Option Success Reason #1: The Pouyan Method
Our Drug Rehab proven methods have shown a 90% success rate with those recovering from addictions to heroin, Methadone, Benzos, Suboxone, Oxycontin, Cocaine, or any Drug and Alcohol dependency. This type of healing and high recovery rate is not seen at other centers in the United States, or in the world!
 Why is our success rate so high? There are many reasons, the first is our 100% natural protocol that we offer, called the Pouyan Method. This method is the most innovative addiction treatment in the Holistic Rehab Industry and uses many natural elements to successfully detoxify body cells of prescription drugs and chemicals that typically cause addictions. Part of The Pouyan Method includes ancient and very powerful plant medicine that have stunned medical doctors who have never seen such healing and positive effects in the recovery of addicts.
But to think that all of the success is due to only ocean front facility, private rooms, organic sheets, reiki yoga and plant medicine would be foolish. Everyone undergoing recovery from the damaging effects of chemical dependency needs several methods in order to get healed and possibly cure. This is why at our centers the treatments are designed and integrated in such a way as to effectively repair the mind, body, and soul.
How does the Pouyan Method system actually work?
Our rehab center offers the best treatment plan for addiction recovery. Here is how it works:
The Pouyan Method works on the whole person, Mind, Body, and Soul.
This powerful protocol helps strengthen, heal and stimulate the immune system, endocrine system and nervous system.
We use alternative and advanced, evidence-based medicine, holistic medicine and ancient plant medicine.
We clean up the body using plant based diet to help the production and aid of serotonin.
We use a unique IV formula to reset GABA receptors and decalcify the pineal gland. This helps the plant medicine effectively release more DMT during therapy (the God molecule)
We fully alkaline the body to help kill parasites and candida by creating a 100% organic, non GMO, gluten free, dairy free soy free diet and juice cleanse.
We use an advanced oxygen hyperbaric chamber machine to activate the healing mechanism and increase stem cell production.
We help repair and detox the liver with organic green coffee enemas and help the body to increase glutathione production.
We help rebalance and realign the Chakra system with no-touch energy work.
The Pouyan Method system helps to create new brain cells, and the creation/birth of neural pathways (Neurogenesis).
Every patient that walks through our door gets ALL private one on one therapies. We do not mascarade around with fancy words and mislead clients. You will get 9 hours of one on one holistic therapy a day, NO Groups, No Meetings, No psychobabble. No Junk food, No 12 step programs, No sitting around smoking cigarettes drinking coffee. You are set on a schedule, you get daily integrative therapies, you get treated like a human being not a number.
Your Brain Can and Will Regenerate – with the Right Treatment Methods
Long ago, it was believed that different organs do not repair themselves or regenerate, but it is known now that all organs can be regenerated, if the correct methods are used and given the right building blocks to do exactly that. The goal of your brain being completely regenerated must be established in the beginning – you will never get this result if you don't consciously seek it. When the brain is repaired, this is when the first part of a permanent recovery from substance abuse and alcoholism becomes reality. You know it's real and feel it's real as it's happening.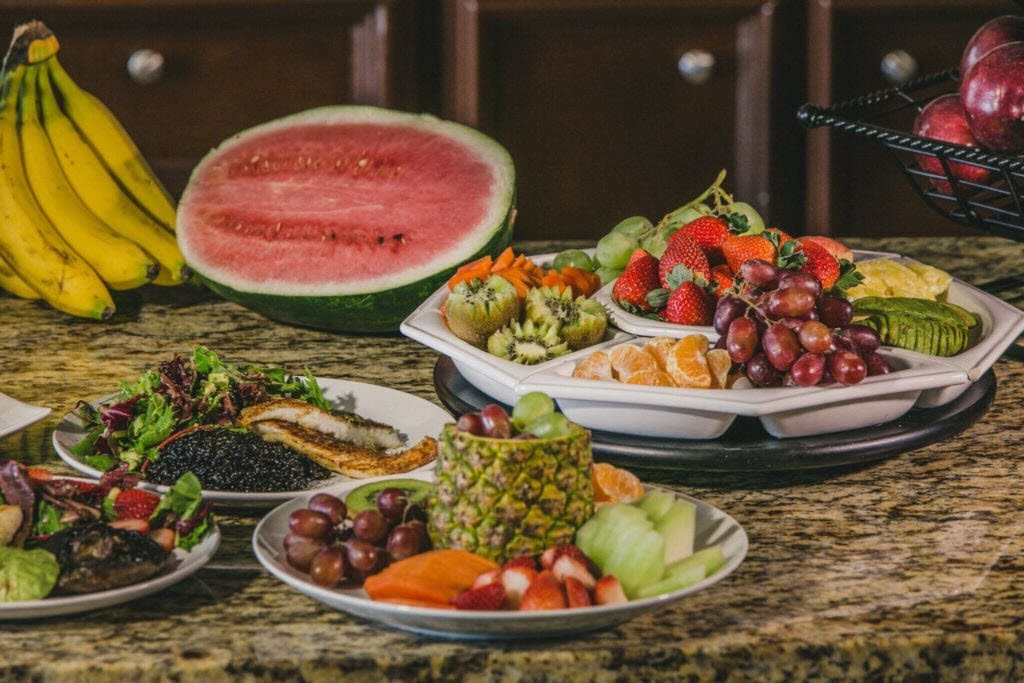 The Best Drug Rehabilitation Centers and Alcohol Rehab Bring the Most Effective Addiction Treatment Programs for Complete Recovery
BEFORE AND AFTER




/
Call The Holistic Sanctuary to start your journey
Drug Rehab Success Reason #2: Brain Repair Protocols
At The Holistic Sanctuary, we are the only Addiction Rehab Center that even offers an innovative and successful brain repair protocol that:
1. Heals the true cause of addictions, and helps resolve it
2. Removes all residues of narcotics from the body safely
3. Repairs the brain to a pre-addicted state (Neurogenesis)
4. Stops negative thoughts and toxic belief system that keep you addicted
5. Rewires and reprograms your mind (Neuroplasticity)
6. Offers you new options for a holistic lifestyle that are sustainable
This is a powerful comprehensive treatment that can help not just with addiction recovery, but also with co-occurring mental health disorders like depression and PTSD. If you think that to achieve these goals, you will need prescription medications, you'll be amazed that this is not true at all. Everything in our protocols is 100% Organic and Natural – and that leaves no room for toxic medications that have already been proven in research studies to harm the body.
Best Drug Rehabs Success Reason #3: Hit the Root Cause
All staff at other
luxury rehab centers
believe that any addiction to drugs as well as alcoholism is genetic, permanent and incurable – but at The Holistic Sanctuary, we find this to be 100% misleading and untrue. When our powerful substance abuse treatment program is aimed right at the cause of addiction, the root cause of the addiction will be repaired. Only then can the addiction be permanently removed. We have found that anything less than this approach in drug abuse treatment is an ineffective band-aid and not true recovery.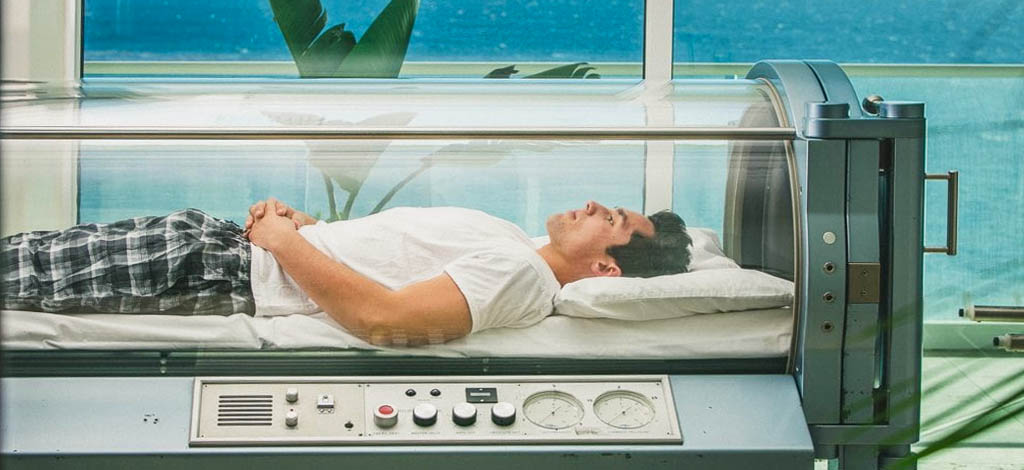 Top Drug Rehabs Success Reason #4: Complete Healing is the Goal
At The Holistic Sanctuary, we stop at nothing less than complete physical and mental health restoration. At other treatment centers, your addictions are replaced with new medications and you're expected to go to daily/weekly group meetings for the rest of your life. If you were completely healed, there would be no need for either of these. Our clients for substance use disorders have tried all the outdated group sessions, medications and cookie cutter solutions and they are simply ineffective. Even scientific studies prove they simply don't work for recovery.

Our exclusive 100% Natural Holistic Treatments maximize your healing and make addiction recovery permanent. The damage done to the brain by substance abuse is reversible and the cutting edge Pouyan Method is what heals it. You won't find similar results at other addiction centers – or results that even come close to what is found at The Holistic Sanctuary. (Watch Our Videos, See What Our Clients Are Saying)
Let's Start Your Recovery!