---
Best Drug and Alcohol Rehab Centers
Inpatient Drug and Alcohol Rehab
at The Holistic Sanctuary Centers
Drug and Alcohol Rehabs vs Luxury Rehabs and
Conventional Rehabs vs The Holistic Sanctuary Exclusive Rehab
One of the great advantages of
The Holistic Sanctuary drug rehab centers
protocol is our Holistic and Innovative approach. We have a customized program of recovery treatment that can be tailored to the individual rather than using any kind of standardized approach. The process can proceed much more quickly and comfortably in the setting provided by a
world class medical spa
like the
Holistic Sanctuary.
We make it our mission to not allow the client is not make it feel that healing has to be a tortuous process. This kind of approach to recovery increases the likelihood of a lasting solution which will provide the patient with the best chance for staying drug free, long after the treatment has ended.
Rehab Drug and Alcohol Treatment Programs that The Holistic Sanctuary Offers:
What is great about a healing rehab center?
A holistic drug and alcohol rehab center is great in the word itself and in everything. Recovering from drug or alcohol addiction can be extremely difficult, and that fact alone is one of the biggest reasons why many people fail in the attempt. When a patient is provided with every possible advantage during the rehabilitation process, it can significantly increase their chances for success. For example, a patient who feels uncomfortable in his/her surroundings is far less likely to fully participate in therapy programs and might instead focus too much on the lack of comfort in the surroundings. Many people have simply given up on rehabilitation and treatment at rehabs for this very reason.
The amenities provided by a private rehab center can contribute substantially to the healing process from addiction in a number of different ways. Beautiful surroundings secure from public observation can help the patient appreciate the wonders of the natural world which are there to be enjoyed more fully in a drug-free state. Private accommodations and attractive furnishings can provide a sense of comfort and of home, as opposed to the more spartan setting at a public rehab center.
Meals can be prepared to satisfy gourmet tastes, mirroring the kind of superior cuisine that a person of means would normally have at home. All these benefits taken together can make a patient's stay at a high end drug and alcohol rehab center seem much more like visiting the home of a friend or relative for a period of time rather than being confined to any kind of restrictive treatment center.
Treatment methods
There is a big difference between treatment methods which are carried out at publicly funded treatment centers versus the kind of care delivered in a drug rehab center. Since the cost of a treatment program is somewhat less of a concern at a center, treatment programs can be all-inclusive and can offer the most modern, innovative treatment methods available. Holistic treatment programs offer an optimal avenue for recovery, since they deal with mind, body, and spirit, rather than any single treatment focus.
This is not to say that methodologies known to be effective in treating addiction are ignored at a rehab center, because many of these proven techniques are incorporated into an overall holistic program of recovery. At the Holistic Sanctuary, conventional treatments are used when appropriate for an individual and combined with unique elements of treatment to produce results which achieve the highest levels of patient success.
Much of the customized treatment program developed for individual patients centers on the extensive one-on-one holistic therapies provided to patients. As many as eight or nine hours of this type of therapy is offered daily, so that the precise issues being dealt with by a patient can be intimately addressed, and the reasons for addiction can be understood.
Both ayahuasca and ibogaine treatments are offered at the Holistic Sanctuary, and they are supplemented with brain repair therapies, brain repair IV drips, hyperbaric chamber oxygen therapy, and green coffee flushes to rid the body of toxins. Together, these components constitute the most advanced ibogaine and ayahuasca retreat program in the country.
NAD is an acronym which stands for Nicotinamide Adenine Dinucleotide, a coenzyme of niacin. Niacin is one of the elements needed by the body for proper functioning and energy, but it is in very short supply in the constitution of an addict. That deficiency of NAD makes it very difficult for someone to overcome addiction, and that is exactly why intravenous drips of NAD+ are provided to patients at the Holistic Sanctuary.
All three of these—ibogaine, ayahuasca, and NAD intravenous drips—are also used in conjunction with the Pouyan Method, offered only at the Holistic Sanctuary and providing the most cutting-edge approach in the world for ending depression, heroin addictions, and many more. At the same time, this method of treatment restores the body's natural toxin-free state for optimal functionality. The Pouyan Method makes use of plant-based medicines and therapies which are designed to promote holistic wellness rather than symptomatic treatment.

We treat the whole person by healing the mind, body and soul.
Permanently End Your Addiction And Regain Your Life!
The Pouyan Method has proven to be so effective at restoring and rehabilitating patients completely that the Holistic Sanctuary confidently offers profound way to regain freedom from addiction to anyone who undertakes the 90-day program conscientiously. To return the addict's brain to its pre-addicted state, a variety of disciplines are included in the treatment plan: detoxification of all chemicals from the body, restoration of balance to the gastrointestinal tract, initiation of a healthy diet, stimulation of natural production for mood hormones, and the use of addiction disruptors like
ayahuasca and ibogaine
.
In the end, the Pouyan Method results in a patient being healed spiritually, mentally, and physically—a true holistic solution to addiction.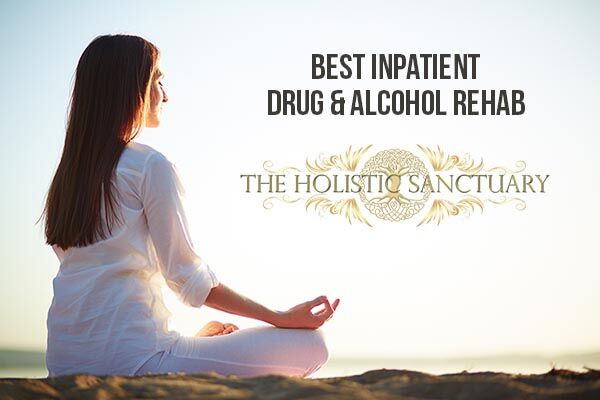 Daily Massage


Daily Yoga


Daily Hyperbaric Chamber Sessions


Daily IV drips (Proprietary Formulas, 3-8 hours per day


Private Room


Daily Dead Seas Salt Baths


Daily Carbon Infrared Sauna Sessions


Holistic therapy that would reset the brain to a pre-addicted state


Non-addictive and nontoxic treatment

No labels of being an addict forever


No group meetings


No medications


Healing on the cellular level


Treatment that reverses damage to the body from alcohol and drugs


Real therapy for reversing negative thinking and getting on track psychologically


Inspiration and empowerment


Different types of massage


Cold pressed raw organic juice cleanses

Pricing at our Luxury drug and alcohol rehab center
People who have been addicted to drugs or alcohol and wish to become free of them are looking to take their lives back and regain control of their future. Compared to this objective, almost any price seems worth paying, because without the freedom to make choices in life and to enjoy the people and places around you, there is no really much quality of life for a person. A luxury rehab center does cost more than any other treatment program funded by public programs, but in every case, it is worth it. At the Holistic Sanctuary, pricing covers many of the unique features which are available nowhere else, such as the Pouyan Method, hyperbaric chambers, and extensive one-on-one sessions.
Drug and Alcohol Rehab Services which address your needs
As can be understood from the above, the alternative treatment methods used at the Holistic Sanctuary are used because they provide the very best chance for a patient to fully recover from addiction and to start life anew with a clear head and a sound body. Rather than simply masking underlying problems with medications, treatment at the Holistic Sanctuary gets to the root of the problem and focuses on repairing physiological and psychological damage done.
Best of all, these advanced methods for success are administered in a program which is fully tailored to the individual's specific needs rather than using a one-size-fits-all approach to drug and alcohol rehabilitation. People who are considering a holistic rehab center for recovery do not have to give up all the comforts and amenities of home at the Holistic Sanctuary and can instead be provided with many of the same advantages they would enjoy at home. This in itself can aid considerably in the healing process, because it instills a more relaxed sensibility, so that the real work of rehabilitation can proceed.


Let's Start Your Recovery!


To read and hear what others have thought about their stay at the five-star luxury rehab center called the Holistic Sanctuary, consider some of the testimonials which have been provided by very satisfied clients:
The Holistic Sanctuary Healing Center
Saves Lives With The Pouyan Method
I came to the holistic sanctuary after a traumatic brain injury nothing has worked for me nothing I have been to seven rehabs in my life they all teach the Zach same thing once an addict always an addict and it doesn't matter how hard I work at the rehab…
Cure For Ptsd Addiction
and Heroin Addiction
The Holistic Sanctuary provides real
treatment for Depression, Trauma and PTSD
often associated with mental health and illness. The therapies used in the Pouyan Method are all-natural and can involve the use of Ibogaine and Ayahuasca therapies, IV infusions, natural cleanses, organic diet plans,
stem cell therapy
, oxygen therapy and more.
Treatment and Cure
For Gardasil HPV Vaccine Injury
5 years ago Leyla was injured by Gardasil HPV Vaccine. She started having seizures. She became extremely anxious and depressed. This naturally lead her down the road to self medicate with alcohol, drugs, cigarettes, and non healthy behaviors, The doctors diagnosed her with epilepsy. They refused to…
The Cure for Addiction
With The Pouyan Method
What is Ibogaine? Ibogaine is a plant based drug that helps when healing patients with drug addiction. Part of the method used by Johnny Tabaie in the Holistic Sanctuary is ibogaine therapy.
Ibogaine is part of the Pouyan method, which was created by Johnny Tabaie and is now used in The Holistic Sanctuary. This drug particularly deals with the reduction of withdrawals and …
The Holistic Sanctuary Offers
The Most powerful Healing System
Past 10 years we have created a system that helps people get healed from all sorts of health issues. The Pouyan Method was invented by our found Johnny Tabaie to cure his own 20 year battle with depression addiction and emotional trauma he suffered …
Cure for PTSD, Depression & Trauma
Exclusive Luxury The Holistic Sanctuary
We offer recovery and healing from PTSD with an in-depth and effective therapy. This is exactly what the Holistic Sanctuary offers. While other treatment and rehabilitation centers focus on using toxic medications to help people with PTSD. Instead, we do so by our tried and

Get whole again at the Holistic Sanctuary
Healing at the Holistic Sanctuary starts with ridding the body, especially the brain, of toxins which have accumulated during the period of addiction. In a relaxed and comfortable setting, patients are treated in a manner which stimulates the formation of brand new connections in the brain, so that a fresh, toxin-free perspective can again be enjoyed. Contact the Holistic Sanctuary at your earliest convenience so that you can begin the process of rehabilitating your body and your life at a
luxury rehab center,
where the sumptuous circumstances will help you tolerate the process much more comfortably.
Call us now to get healed 310-601-7805
Let's Start Your Recovery!