---
Luxury Treatment Centers at The Holistic Sanctuary
Most Exclusive Luxury Rehab Retreat Center offering the Most Powerful Luxury Healing System
What qualifies for the top 1% of Luxury Rehab Retreat?
Not all Luxury Rehab Centers are created equal. In fact, there is a large discrepancy between the top 1% of luxury treatment centers and the top .1%, in California and around the world.
It's not very difficult for Luxury retreats to be considered in the top 1% of luxury rehab centers. All they need to do is have one top treatment facility that photographs well and put up a decent website and offer some fattening food such as lady fingers, steak dinners and other sugar ridden gourmet foods in the treatment programs. They almost never care for the quality of services or complete therapy.
That's basically it in a nutshell. Most luxury rehab retreat centers have reviews online and often internally by staff and by past addiction individuals who will review based around amenities as opposed to results. Many sources for reviews are independent online reviewers that heavily rate how alcohol rehab facilities look in photos and rarely do any diligence about treatment nor have ever visited the alcohol rehab centers for addiction or experienced their protocol and treatment programs for recovery.
What makes a Rehab Retreat top .1%?
Now being a .1% Luxury Rehab center is a bit trickier. There really is no way to gamify and cheat into the top .1% of luxury Rehab centers. This top 10 luxury retreat list will show you all of the things that give luxury rehab centers in the top .1% ranking.
1. Private Rehab Retreats Accommodations
Top .1% luxury rehab retreats are not only required to have 5-star accommodations, but it also must provide private accommodations to each client benefitting from treatment for ptsd, depression, mental health and addiction and, a 5:1 client to staff ratio as they want to provide personalized bespoke services and successful rehab retreats and treatment programs.
With that being said, this requires more staff to help for treatment, more real estate and more overhead at the top facilities. It's extremely resources heavy and cost heavy to provide personal and private accommodations that's why most luxury rehab retreats and facilities don't or are financially unable to provide this kind of treatment.
When selecting one Luxury Rehab Retreat center make sure you double check it's a top .1% luxury rehab retreat center with private accommodations and a personalized luxury treatment program tailored to your struggles. Many imposter luxury retreats and rehab centers offer a couple of nice photos of their retreats centers featured online and then be surprised when they try and stuff you into a shared room and stuff you full of junk food with sugar and offer talk therapy and group therapy with prescription drugs as complete treatment. Services and recovery are poor with these centers that offer nothing effective or meaningful for your healing.

2. "World Class Superfoods"
This might sound like overkill but it's not. If you think about you are going to choose between luxury alcohol rehab centers to give up your harmful addiction. This is going to leave a void inside of you that is going to need to be filled as you go through treatment.
Over time you will be able to find recovery at top luxury retreat facilities. and fill the void left by ptsd, depression and drug abuse with long term sustainable things. But in the short term you'll need to find something quick to keep your trauma and depression at bay. One way to fill that void at luxury rehab retreats and treatment centers is top-quality food that is included in the retreat rehab programs.
Good food non GMO organic pesticide free produce will give your body a quick dose of dopamine post detoxing and help repair the gut brain barrier and aid in the production of serotonin. Serotonin is actually a neuromodulator / neurotransmitter which means it regulates the production of other "feel good" neurotransmitters such as dopamine and Gaba.
Many people do not know this but 80% of your serotonin production actually occurs in your gut, by providing healing foods we allow the body and brain to work in synergy to feel your best and keep cravings at bay. The dietary component often overlooked at most luxury retreats rehabs is a good crutch to lean on when you first enter your stay at the best luxury rehab.
To touch back on a previous topic and once again point out the difference between the best luxury rehab centers and knock off facilities let's talk about food nutritional value, especially at alcohol rehab treatment centers. Fake Luxury Rehab centers offer food that might look good, might taste good, but is definitely not good for one with addiction. It will be filled with GMO's, pesticides, antibiotics, and tap water that has been proven to induce homosexuality in once heterosexual frogs in a study conducted by Tyrone Hayes of the National academy of sciences of the USA. (PNAS) This sort of treatment will have an effect on how individuals feel, and it will prevent you from getting the most out of your treatment for drug abuse.
That is why you MUST find help at an authentic Luxury Mental Health Centers. Luxury Rehab Centers as our treatment center provides top quality organic ingredients that are locally sourced from the surrounding area. This insures that not only does the food taste good, but it will make one feel good too, improving the treatment outcome. Allowing one to enjoy and get the most out of the treatment for drug abuse at your luxury rehab center.
3. Be Surrounded by Other Serious People
Now this is one aspect of alcohol rehab facilities that one luxury rehab will care not to overlook when providing help to people with alcohol abuse. Everyone knows that the staff offering the services at alcohol rehab centers needs to be top quality when selecting one alcohol rehab center, but they forget that the other individuals benefiting of treatment for addiction should be top quality also.
You spend a great deal of time with your peers when following treatment for addiction at luxury rehab facilities. Their behavior can have a massive effect on you and your treatment. The experience at true luxury rehab centers experience isn't cheap, which keeps the riff raff out.
There won't be anyone trying to get a free vacation at the expense of the insurance companies. Many traditional rehabs are well known for this and it's a serious problem, as it jeopardizing the success of treatment. People in search of a free vacation tend to be loud and obnoxious. They can completely ruin it for the other individuals and affect the quality of services too.
If your trying to relax and get the most out of your treatment in luxury retreat rehab centers you should make sure you choose a luxury rehab center. If you're more interested in being surrounded by annoying people that scream in the hallways, don't care about the crude jokes, and play music late into the night then be sure you don't go the luxury treatment centers.
4. Connections
Addiction is often a sign of genius. In fact, almost all successful people have an addiction in some capacity. An addictive personality is needed to become successful. However, an addictive personality can be harmful when medications, drugs and alcohol are introduced.
At luxury rehab retreats, the goal is to substitute negative addictions with positive ones. When this substitution occurs recovery can be almost instantaneous, before even leaving the top facilities.
When the drive of an addict is harnessed and directed to a path of addiction recovery its incredible how fast they can sprint to the finish line.
Because of this many ex addicts choose to start their own business.
One thing that can accelerate an ex addicts' path to recovery is connections. Connections can open doorways that were once closed and encourage new exiting ways of thinking, and it can all start at the exclusive facilities.
Luxury rehab retreats are a great way to gain some connections due to the high barrier of entry and build lasting relationships with like-minded individuals. This can be an important key when you want to find a new path in life. At high-end facilities, you learn how to channel your old addictive behavior and thought patterns into a positive alternative, and the results can be incredible.
Guests at a Luxury Rehab Retreats are extremely intelligent:
Much like you, guests at top facilities are serious about their wellbeing and care about what's best for them. They make a significant investment in themselves by attending and make an effort to form connections at the facilities, as it helps them obtain lifetime recovery out of rehab.
With the right mindset you can get a positive ROI on your stay not just physically, mentally, and spiritually but even financially!
5. Tropical Environment Rehab Retreats
Your environment at the top facilities has a big impact on who you are. A dark rundown environment will turn you into a dark rundown person.
While being in a sunny tropical place will turn you into a vibrant happy person.
Tropical climates can have a positive effect on who you are as a person. The sun has therapeutic qualities that effect your mindset. The sun has even been shown to cure some types of depression. The sun also helps metabolize vitamin D which is often not broken down through dietary supplementation alone, this is a reason for which sitting on the beach on a nice day provides a sense of relaxation and tranquility.
That's why not many Luxury Rehab Retreats are ever considered to be a .1% rehab centers unless they are in a tropical desirable climate.
It's impossible to relax and enjoy your stay if the facilities only offer dreary places where it t gets dark at 4pm and has snow on the ground.
Or if the facilities are found in the middle of the Arizona desert with temperatures so high during the day you can't even go outside due to fear of heatstroke or severe dehydration.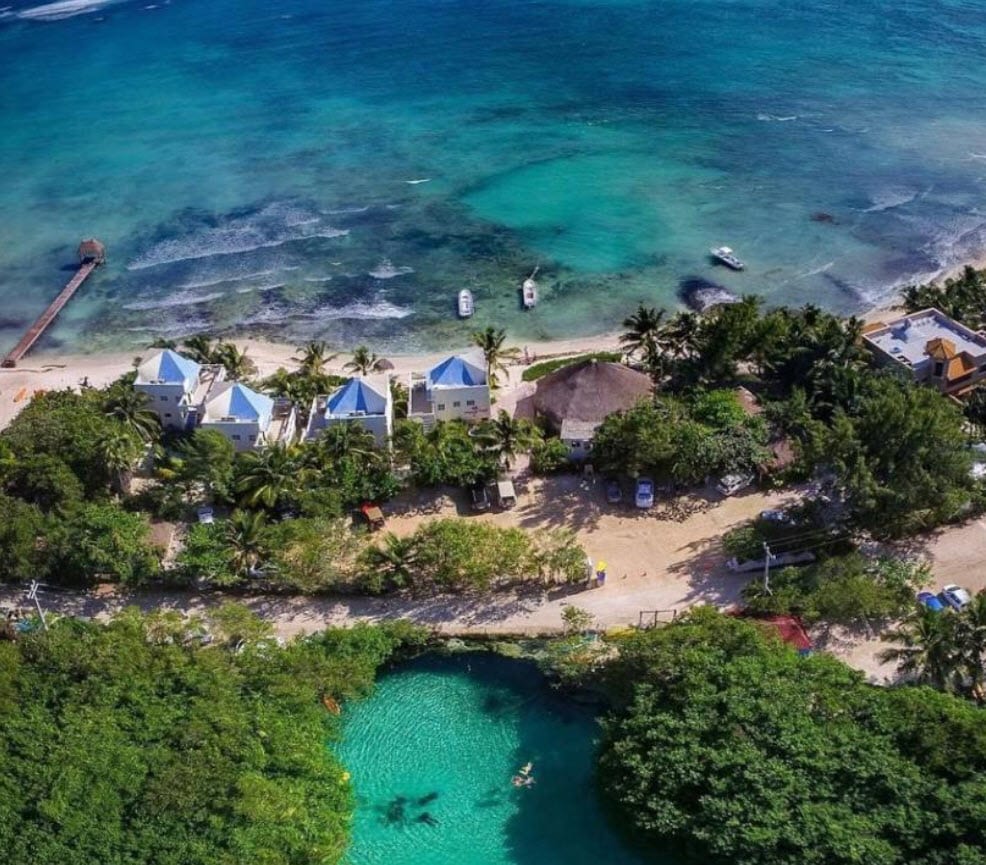 Let's test this:
Close your eyes.
Picture yourself healing and becoming the best version of you.
Picture yourself with a radiant healthy glow and a smile on your face.
Picture yourself laughing and connecting with others at some exquisite facilities
Picture yourself genuinely happy and content with who you are.
Now did you picture yourself in a run of the mill rehab center located on the outskirt of your nearest city?
Or did you picture yourself at facilities on the beach surrounded by palm trees listening to the waves crashing.
I thought so.
6. Five Star Amenities
Five-star amenities are obviously one of the major reasons why someone would choose a luxury rehab retreat. Amazing services and treatment for addiction are less effective if the amenities are poor quality.
But in this ever-improving industry it is almost impossible to imagine just how one luxurious rehab can actually be.
Once to be considered a luxury Rehab Retreat all you needed was a mansion.
Those days are over.
A mansion won't cut it anymore for the high-dollar facilities.
Today, many luxury rehab retreats are intricate compounds that can even surpass the quality of the most luxurious hotels and spa facilities.
From the beautiful views, to exquisite architecture luxury rehab centers today embody the epitome of luxury.
They have many masseuse's on staff, fully stocked gyms, resort style saunas, and tennis courts. They have 24/7 concierge who will care for your stay to be as enjoyable and relaxing as possible.
Many properties are cleaned daily to ensure your stay is top notch.
This level of service and care for detail is simply not found in anything but a luxury retreats. There's nothing bad to comment about the services either.
You truly have never experienced luxury until you stay at a luxury rehab center.
7. Once-in-a-lifetime Experience
Your stay at luxury drug retreats is not complete until you've had experiences you'll never forget.
Some luxury rehab addiction retreats offer many amazing experiences like scuba diving on coral reefs and Jet Skiing in the Pacific Ocean.
Have you ever four wheeled on the beach or when sky diving in paradise? Well you can at some of the most elite luxury holistic rehab retreats.
These experiences might sound unnecessary, but in fact they are very important. Many traditional luxury rehabs are extremely boring and it's easy to start feeling like you are locked up in prison. If you enter into the mindset that you are trapped all you will want to do is escape. You'll start to only think about leaving and your stay will be meaningless. You will forget why you went there in the first place and you won't take anything positive away from it… only negative.
A reliable rehab center drug is meant to be relaxing, exciting, and enjoyed. This will put you in a mindset to succeed, grow, overcome all obstacles in your life.
8. Helpful Holistic Healers and Staff
Traditional rehabs have a notorious reputation for having terrible staff that yell, scream, and even make fun of you.
They don't help you they just make you feel small and helpless. They constantly critique you and don't even treat you like a human. Their services couldn't be appropriate for animals, let alone for people who need treatment for addiction.
Traditional rehab centers come with a lot of scare tactics and submission to a higher power. One may not find this sort of facilities efficient. Just because facilities are affordable, doesn't mean that one should enroll to programs. Keep in mind that rate of relapse at these facilities is very high, as programs fail people looking for help.
That is not the case with true luxury rehab facilities.
Rehab retreats facilities care for you in a relaxing environment. You spend your time growing personal and spiritual instead of getting yelled at, blamed, and treated like an object.
Each client is given a custom-tailored care that best suits their individual goals. They have direct access to key personal to make sure have the best stay possible.
There is 24/7 concierge will care to help them with any problems that may arise, as impeccable services are mandatory.
You will be taken care of with 100% white glove a-la-carte care that you simply can't receive elsewhere. Call us to find out which one of our programs for your addiction will give results at our facilities.
9. Guarantee
Some luxury holistic rehab retreat will even offer a guarantee at an additional cost. This will guarantee that you will never relapse, and the progress made during your stay will stick with you for the rest of your life.
Try to find that level of care at any other holistic luxury drug and alcohol addiction retreats.
The only reason why they can offer this is because their process is so refined and effective that their recovery rates are 10X the industry average.
Does this sound too good to be true?
It's not.
If you don't believe us keep reading to find out more about your lifetime recovery. You can give us a call later on.
10. Work with the Best in the Industry
Luxury Rehabs Retreats Centers attract top talent. The best in the industry flock at the chance to work at an exclusive luxury retreat center.
Because of this the staff at luxury retreats truly care for one's healing.
Luxury holistic retreats centers also are usually started by industry thought leaders.
Individuals that have years of experience and almost perfect recovery records. People who bring a new spin on a traditionally stagnant industry.
One of these thought leaders is Johnny Tabaie, the founder of The Holistic Sanctuary. The Holistic Sanctuary is one of the most luxurious and exclusive Luxury Retreats and Rehabs in the world.
You have probably already heard of him. As his work has been featured by many institutions including Harvard and Yale. He has also been featured on Yahoo News, CNN, Fox News to name a few.
Johnny is on a life's mission to heal as many people as he can and has a waiting list of people that are in line to experience the mystical holistic sanctuary.
Working with Johnny is a privilege that requires dedication and a substantial fanatical investment. This is because his protocol is so advanced and comprehensive that it takes millions of dollars' worth of next generation medicine that is simply not available to the average person.
If you think you're ready to experience medicine in its finest form, then look no further than Johnny and The Holistic Sanctuary.
More about Johnny and the Holistic Sanctuary
The Holistic Sanctuary is a world renowned Luxury Rehab Centers better known as one of top luxury retreats. Located just two-hour drive from LA, on a gorgeous beach on the Pacific Ocean in Baja California, is the only licensed, five-star luxury drug rehab center that offers Pouyan Method. The Luxury Rehab Retreats treatment process for substance abuse and co-occurring mental health problems uses sacred plant medicine, along with other holistic therapies during a four to twelve-week program. The center's luxury retreats offer a holistic alternative to other luxury rehab retreats addressing disease model approach.
Our healing center will provide individuals with the tools necessary to heal from PTSd, Depression, Trauma, addiction and other co-occurring mental health issues in vacation type atmosphere. Patients complete the treatment programs and leave The Holistic Sanctuary feeling revitalized and transformed into new and healthy life. Upon leaving our luxury treatment center, individuals are ready to return to their lives with a new perspective, recovered and no longer care for dealing with substance abuse.
Real luxury rehabs will offer the most thorough approach to recovery:
PRP Plasma Therapy (1-3 rounds)
Adipose Stem Cell Therapy (1-3 rounds)
Adult Cells Umbilical Cord Stem Cell Therapy (1-3 rounds)
Bone Marrow Stem Cells (1-3 rounds)
Immune Booster IV (1-3 rounds)
Growth Factor IV (1-3 rounds)
Live Cells Therapy IV (1-3 rounds)
Fresh Cell Therapy (1-3 rounds)
Thymus Gland Repair Therapy (1-3 Rounds)
NK Natural Cancer Killer Cells "Cancer Cure/Prevention" (up to 8 rounds)
Ozone Therapy (IV Ozone, Ozone Blood Purification Cleanse) 5-10 sessions
Exosome Cell Therapy RNA DNA Repair IV injection (1-3 rounds)
Holistic Biological Dentistry- Replacement/ Removal of Toxic Dental Work and Mercury Fillings
Wim Hof Method Meditation Daily
NAD+ IV Drip
Endocrine System Repair Protocol (Proprietary IV Drip)
Neurogenesis and Neuroplasticity Brain Repair Protocol (Proprietary Ancient Entheogenic Medicine)
DNA Repair Protocol (Proprietary)
Brain Repair IV drip, (Propietary)
The Holistic Sanctuary is the ultimate luxury experience in a rehab center. From the moment patients arrive at our luxury retreat, a feeling of stepping into an oasis of comfort marks a great difference from the traditional substance abuse treatment facility. We offer the most effective holistic treatments to cure brain disorders like PTSD, drug and alcohol dependency, depression, and many more health conditions.
For more than eight years, our system has been continuously developing and evolving, it has taken healing practices for addiction to a new category. Our method is famously known as a revolutionary holistic addiction treatment and an effective cure for many co-occurring mental, spiritual, and physical health problems. We do not focus only on the physical treatment of these issues, we are committed to treating the person as a whole entity that consists of body, mind and spirit.
Traditionally, treatment and rehabilitation centers have focused on talk and group therapy, as well as countless prescriptions of other equally or even more addictive drugs. Drug and alcohol addiction programs like the 12-step program, traditional hospitalized model of rehab and ineffective addiction treatment conditions currently dictate the norm of addiction therapy.
These practices for mental health thrive on an almost punishing ideology, with no or few luxury retreats amenities, which leads to the patient feeling unworthy.
Two to three patients are usually crammed in one room, allowing little or no alone time to meditate and ponder. It is of common belief that luxury is not required in drug and alcohol dependency rehab and treatment centers, due to the nearly punishing nature addicts are usually submitted to in order to be "rehabilitated". The Holistic Sanctuary ideology is as far from these outdated centers as possible, and it does not share this flawed belief. In our treatment center, patients are treated with the utmost respect, empathy and compassion needed to heal psychologically, mentally, emotionally and physically.
The Holistic Sanctuary main motive is to help patients heal with the dignity and care. Any human being who is going through a difficult time deserves better. Our luxury rehab program is designed in every aspect to help people recovering from addiction experience the process in the most peaceful conditions possible. Our mission is to provide a sanctuary in which to heal, recover and become whole and healthy. We provide a peaceful and healing environment so our patients can maximize their opportunities to learn how to eliminate unhealthy behaviors and harmful thinking patterns. We believe this is the best and most effective way to move toward full addiction recovery, as well as attaining a healthy lifestyle that will reduce or even eliminate the chances of a relapse.
At the Holistic Sanctuary luxury retreats, we are aware of the stress and anxiety that associate with leaving one's home and comfort zone.
For this very reason, our healing center has been designed with all of the comfort and peace needed to heal from addiction. The luxury retreats approach has been successful in helping patients recover. Our treatment completely deviates from the traditional pragmatic environment provided by typical rehab centers. Our luxury drug rehab makes for a personal process and provides the relaxation needed for our patients to achieve complete recovery.
The Holistic Sanctuary Approach and Methodology
The Pouyan Method is completely different from any other Luxury Drug Rehabs in California, or even the world. The Holistic Sanctuary has patented and owns the intellectual property rights to this incredibly effective and innovative recovery process, which means it cannot be duplicated. Our powerful holistic protocol is proven to heal our patients starting from the inside out. By healing the inside of the body, the outside will also be healed and replenished. We do all this without the use of any dangerous prescription drugs. The Pouyan Method has been highly considered as the best way to treat depression, anxiety, PTSD, substance abuse, eating disorders, as well as a number of other health problems. The method provides recovery at a cellular level, and has been proven to restore the brain to its pre-addicted condition.
Our Luxury treatment center has rehab programs with plant-based, raw food, organic, non-GMO diet, which maximizes the absorption of nutrients into the body to promote healthy recovery. We use a specialized IV formula that repairs Gaba, dopamine and serotonin receptors, and decalcifies the pineal gland which activates the God/Spirit molecule. The method also includes powerful stem cell activation protocol that repairs damage at a cellular level. The Pouyan Method is effective in treating disorders such as addiction, depression, PTSD and other trauma. Plus, the use of blended ancient plant medicine has proven to be incredibly effective in reorganizing the brain's structure to help it fight alcohol and drug addiction.
The Most Exclusive Luxury Drug Rehab
Our protocol will provide the most effective and natural therapies that are essential to the mental and emotional treatment of our patients work on during their time at our Luxury Rehabs. Providing comfort for our patients is more than just providing luxurious amenities. We believe that treatment has has better foundations for working through the addiction recovery process when they are physically and emotionally comfortable. A luxurious environment removes the emotional anxiety of being separated from the comforts and familiarity of home. The Holistic Sanctuary provides welcoming recovery after addiction treatment with the patient's ultimate well-being and complete recovery in mind.
We know that deciding to seek help for treatment of addiction is difficult.
Therefore, our treatment focuses on making our Luxury Rehabs guests feel welcome and listened to when determining their specifically tailored addiction recovery programs. This inclusion greatly increases the probabilities that they will complete their program successfully and achieve complete recovery from addiction. Our goal for treatment at the Holistic Sanctuary is to provide a welcoming environment that demonstrates with actions that addiction recovery is not about the traditional pragmatic approaches to addiction they might have encountered in past. Our luxury healing center teaches patients that they are worthy of dignified addiction treatment, as well as the many comforts we provide to ensure recovery from substance abuse. The addiction treatment introduces feelings of self-worth and self-love during the recovery process, which are an essential part of recovery.
Best Luxury Drug Rehabs
The value of luxury retreats luxurious rehab atmosphere becomes more evident as patients continue to progress with treatment towards recovery.
Patients who have made considerable progress and are further in their treatment, benefit from the many amenities provided in our beautiful installations. They are encouraged to find new interests and try new activities, explore the beauties of the natural resources that surrounds the center, as well as create new pleasant memories they can carry into their new life of health and sobriety. Our space allows guests to feel at home by encouraging them to make it their own, whether by taking a routine sunset walk or finding a quiet spot in one of the gardens to read or meditate, as part of the treatment.
Patients in the sanctuary soon find out just how beneficial the luxurious environment contributes to complete drug and alcohol dependency recovery. Our luxury treatment center applies a holistic methodology to rehabilitation, which includes a wholesome recovery of body, mind and soul. Our Rehab Retreats luxury treatments address a variety of contributing factors that promote addiction. We have developed a unique addiction treatment plan that considers every aspect of a person's well-being. The luxury rehab approach ensures patients can obtain every tool needed to achieve complete recovery and successful treatment.
Treating Body, Mind and Soul
At The Holistic Sanctuary our goal for treatment is to help patients achieve complete healing of body, mind and soul. Patient's physical health is essential to treating PTSD, Depression, Trauma, , a strong body will be able to fight the body's physical dependence on abusive substances. Our Luxury Drug Rehabs provides guests with classes and amenities that help them get physically healthier. When a person feels physically well and empowered within their body, they are better equipped to work through the emotional treatment required in the recovery process. The recovery and strengthening of the body is a key component to mental health and emotional well-being.
The root of addiction resides in mental health, during addiction treatment it's essential to treat the mental health problems causing the drug addiction. Drug and alcohol addiction usually can be traced back to mental health issues like PTSD, depression, anxiety, eating disorders, as well as other traumas that have significant influence in people's psyche. A healthy person in body, mind and spirit is unlikely to become addicted. At the Holistic Sanctuary, we are focused in developing holistic addiction treatment plans to fit the individual needs of each patient. This way, we provide our guests with useful coping mechanisms and tools to change harmful thinking patterns and behaviors that help them reach complete mental health and recovery.
The body and mind will achieve complete healing once the spirit goes through treatment. Our Rehab Retreats treatments fully consider patient's emotional and spiritual needs throughout their stay at the sanctuary.
This validation reinforces the effectiveness of the rehabs treatment and bestows a sense of wellness throughout its duration and well after.
Voted Best luxury Retreat and Luxury Drug Rehab Center
Choose Natural, Holistic and Luxurious
At the Holistic Sanctuary, we are able to provide safe and Effective Healing Therapies that combine alternative holistic elements, with other alternative elements, like our very own Pouyan Method, which uses sacred plant medicine and treatment that goes beyond simply treating addiction symptoms, it promotes complete human wellness. Our patients get healing for their underlying conditions of their issues and addictions, which leads to complete healing. 10 years of Evidence Based Scientifically proven health beneficial treatment method like Amino IV drips, Reiki Massage, Yoga, Stem cells, green coffee enemas and hyperbaric oxygen therapy are used to rid the body of toxins and harmful components. These treatment methods not only help the body eliminate elements that contribute to the addictive state but move the body toward greater health as a whole.
The luxury retreats healing PTSD, Depression, Trauma, treatment approach allows each client to obtain the tools needed to have a successful, by providing comfort in a peaceful atmosphere. Extensive personal Luxury Retreats take place daily. In these sessions, patients are encouraged to voice out their emotional needs, they are provided with the support needed throughout the program as well as in their lives. Honesty and openness is vital to the recovery, so is the continued tailoring of each patient's addiction treatment plan. The sanctuary team must become familiar with each patient's history and experiences in order to provide personalized care. Our 5 star Luxury Rehab Retreat care and treatment are so effective, we offer a lifetime recovery guarantee with the total completion of our Platinum 90-day program. It's so easy to call us to find out the details!
At the Holistic Sanctuary, we deeply care that recovery isn't exclusively pragmatic or carried out in a hostile or hospital abode. The luxury retreats experience ensures patients are comfortable and liberated from stress, this allows them to immerse themselves in the treatment and find the benefits of wellness, and a healthy, sober life. We care to provide a holistic, beautiful, safe, effective and discreet Luxury Retreats environment to all patients admitted to the program, as well as help our patients advance towards optimal mental, spiritual and physical health.
The commitment to our program is truly an investment in the future.
Self-immersion in 90 days of self-love and total healing puts our clients onto a lifetime a sobriety, health and happiness. At the Holistic Sanctuary we welcome anyone looking to free themselves from mental health, PTSD, Depression, Trauma, alcohol abuse and addiction. We encourage those who are lost to start moving towards a new way of healing, and ultimately a new way of life. Our Luxury Rehab Retreats Healing Center makes it possible, it just requires the right tools and motivation to achieve it.
To get started call us now, you'll be glad you did

310-601-7805
The Holistic Sanctuary