Luxury Drug and Alcohol Rehab Centers and Luxury Detox
The Holistic Sanctuary is the most exclusive Luxury Rehab and healing center in the world, offering its guests a life-changing experience in a 5-star top-notch oceanfront setting. From the first moment you arrive at our Luxury Rehab Center, you quickly realize why we are different. Every guest who enrolls will be given a private master suite with organic sheets and linen, serving 100% organic non-GMO cold pressed juices to cleanse, with superfoods. They receive only 1 to 1 therapy, no group therapy or group meetings, all private one-to-one. Every day in our Luxury Rehab program, clients get daily HBOT sessions, massage, reiki, yoga, also daily Iv drips of our powerful brain repair Iv / NAD Iv / amino acids Iv/ and other potent vitamin drips, yes, all one-on-one holistic therapies. You will be healed using our advanced holistic medicine approach. We only use natural, holistic, alternative, evidence-based, and sacred plant medicine. We will not force you to do group meetings and talk about your problems all day with a therapist or in group sessions. We will not load you up with massive toxic, addictive pills like Prozac, Lexapro, Xanax, Wellbutrin, Suboxone, and Seroquel. We will not load you up with medications that make you feel like a zombie or have no soul. The truth is these medications ruin your health and are highly addictive. Instead, you will undergo the most advanced healing system at our Luxury Rehabilitation Center, which has been healing and curing people for over a decade. All Guests will receive 150 hours of one-on-one therapies per month, no groups, no endless talk therapy, no psychobabble, just pure holistic healing with a cutting-edge and individualized treatment approach, unlike any other luxury rehab facility.
See what some of our previous patients have to say:
Also, our luxury rehab centers provide far more than any Luxury treatment programs could provide, with our powerful modalities and healing system and our cutting-edge protocol to help our guests get healed from disorders like PTSD, Depression, Trauma, and especially substance abuse and alcohol dependency. Even though we are not drug rehab, we reverse and cure alcoholism, mental illness, medication dependence, and all addictions. We are a world-class healing center through and through. Our facilities are located in Baja, California, Mexico, in a 5-star resort-like, and our Tulum, Mexico location is our 7 Star Luxury Rehabs. Not only will you leave The Holistic Sanctuary Center feeling reset, reborn, revitalized, and refreshed. You will feel renewed, and you will be transformed into a new and healthier you. Then you will be ready to begin the next chapter of your life in recovery, free from mental health, spiritual health, and physical health issues, and start thriving once again.

What Truly Sets us Apart From Any Other Luxury Rehab Program
Traditional centers and luxury drug rehab facilities have focused entirely on talk therapy, group therapy, and endless prescription of addictive prescription drugs. This outdated disease model has killed and destroyed people's lives by over-medicating a generation. That's another reason why people now realize most, if not all, Luxury Rehabs do not offer a natural cure or healing, so now, people demand something that works. Some Luxury Drug Rehab programs in America have guests sharing bedrooms and bathrooms, and even some have poor conditions, GMO's /genetically modified processed foods with pesticides. These Luxury rehabilitation centers have dominated the industry at a national level. They are making a killing financially and do not offer any cure or healing for clients. Sometimes for people who can afford them, luxury rehab centers have been the best choice because at least you get high-end accommodations and tennis courts and pools and spas. Unfortunately, many such luxury rehabs also believe in the disease model, the lie that has been spreading like fake news by the controlled and bought and paid for mainstream media. The medical mafia has an agenda, and curing patients is not one of them; they create customers, not cures.
Even
the best luxury rehab facility
does not offer a natural cure for their high-profile clients. Almost every
Luxury
Rehab Center
in the United States has 2+ occupancy in each room. The name "ethically sound" has no place in these
Luxury rehabs
because of the lack of focused attention and accurate integrative healing methods crucial to healing a person. But The Holistic Sanctuary is nothing like any outdated and bleak rehab center. If any rehab facility offers shared rooms, you know right away that they are trying to fit in humans like sardines to maximize space for profit. At
The Holistic Sanctuary
in Baja, California, we have a 25,000 square foot, with 20 private bedrooms oceanfront facility. We only have 3-6 patients at a time who never share a room or a bathroom. Even our yoga therapy is one-to-one! We only offer private rooms with their own private bathrooms, and all other treatments are 1-1. Our staff-to-patient ratio is 25 staff to 3-6 patients, as we only offer individualized care. We do not cut corners; no expense is spared to maximize healing.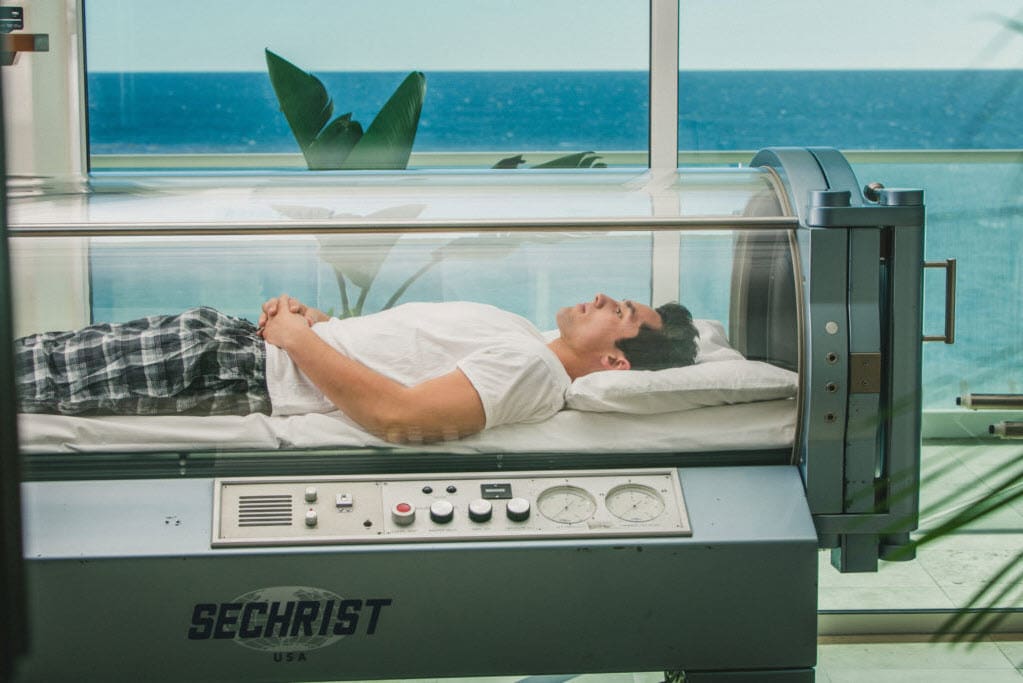 HBOT Chamber for drug and alcohol addiction treatment

What's included In the Best Luxury Rehab Center at The Sanctuary Treatment Center

Weekly Blood Work and Liver Panel

EKG ECG Tests/Heart Check Up/Cardiology Workup

24-hour Nursing Supervision and Professional Compassionate Care

In House ER Doctor for ibogaine treatments

Private Rooms/Suite W/ Individual Bath, Organic Sheets, and Linen

Daily Access To The GYM

Beachfront Amenities

Daily NAD+ Iv Drips

Ten days of Proprietary Brain Repair Iv Drips

Amino Acid Iv Drips

Daily Carbon Sauna

Daily Yoga

Daily Meditation

Daily Massage

Daily IV drips

Daily HBOT Sessions

Min 1-7 Ceremonies with Ancient Plant Medicine Ayahuasca and Ibogaine, Changa, and 5 MeO DMT (Our medical staff MUST clear all clients to undergo any of the sacred plant medicines)

Fresh Organic Meals 90% Raw Food Diet 100% Organic 100% Non-GMO (Proprietary)


Organic Superfood Juices/Shakes (Proprietary)

What does our Luxury Rehab Offer?

Creation Rebirth Of New Neural-Pathways In The Brain (Proprietary)


Neurogenesis and Neuroplasticity Brain Repair Protocol (Proprietary)


DNA Repair Therapy (Proprietary)


Mitochondria Repair Therapy (Proprietary)


Stem Cell Activation Therapy (Proprietary)


Total Liver Detox Protocol (Proprietary)


Candida / Parasite / Virus / Pathogens Cleanse Detox Elimination Therapy (Proprietary)


Spiritual Awakening and Out of Body Experience (Proprietary)


De-Calcification Of The Pineal Gland (Proprietary)


God Molecule Activation – DMT –(Proprietary)


Cellular Detoxification Cleanse (Proprietary)


Chakra Balancing Therapy (Proprietary)


Reset Dopamine Receptors (Proprietary)


Reset Serotonin Receptors (Proprietary)


Reset Gaba Receptors (Proprietary)
Our primary purpose is to help clients recover from addiction to substance abuse without making them feel like they are in a hospital. The focus of every aspect of our luxury Rehab is to help clients recover from their depression, PTSD, and addiction in the most comfortable, relaxing, and beautiful sanctuary. We create a holistic zen and conducive environment that will maximize the opportunity for our guests to learn how to break down behaviors and thought patterns. This way, they can move toward greater well-being and recovery.
Our Luxury Rehab has been successful in helping guests recover. We know that there will be stresses associated with leaving home to participate in our inpatient program, and clients' attention is divided between where they are and where they want to be. The Holistic Sanctuary was designed with comfort and luxury in mind. Unlike the realistic environment emphasized in most rehabilitation centers, our Luxury Drug Rehab can make the entire healing and recovery process more personal and relaxing for our guests.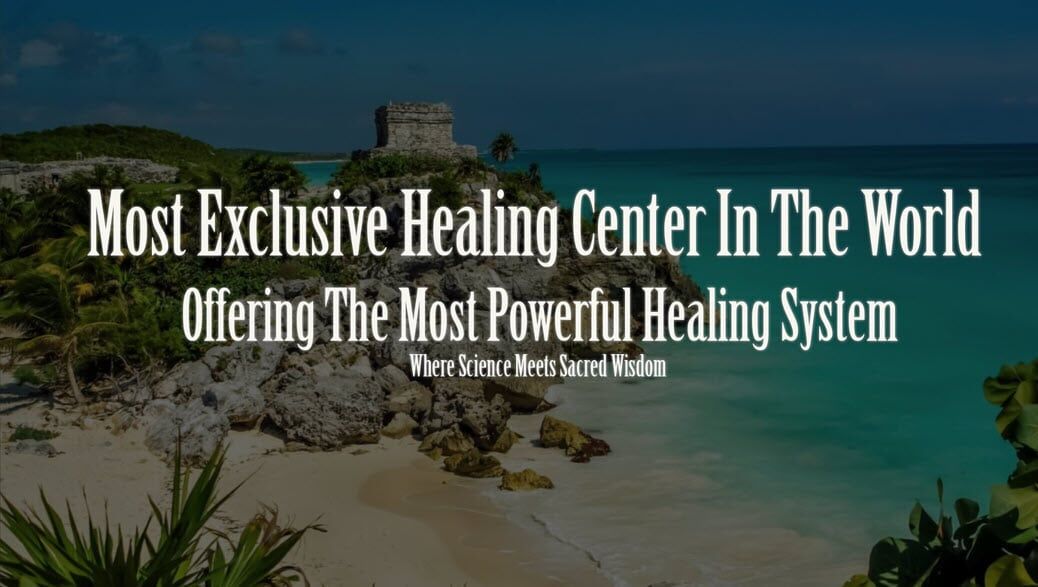 Luxury Rehabs Know and Understand Your Needs
The Holistic Sanctuary provides practical and proven natural methods and programs that supplement the mental and emotional work being done through our rehab center. We are an alternative to the standard that creates a more relaxing environment for our guests. By providing high-end amenities to our guests during the program, they will have a better foundation for working through recovery rather than being uncomfortable physically, emotionally, and mentally while dealing with their health issues.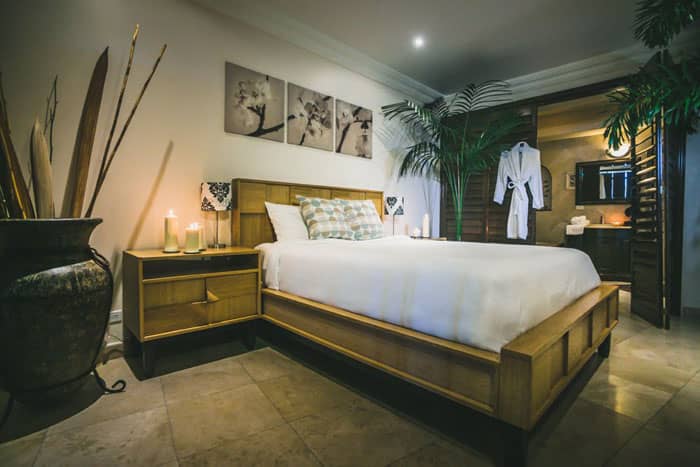 The luxury rehab environment available in our rehab facility can remove the stress of being away from home, family, and what is familiar. This allows each guest to focus on recovery entirely. In addition, The Holistic Sanctuary creates a more welcoming rehab and recovering atmosphere for clients.
The decision to seek addiction recovery can be difficult. However, by feeling welcomed and included in the curing process, our guests are more likely to stay in the luxury drug rehab and successfully recover from substance abuse. Our goal here at The Holistic Sanctuary is to facilitate a more welcoming environment by showing guests that recovery is not about the practical approach they may have experienced in the past. Instead, the 5-star setting shows patients they are valuable and worthy of comfort as they recover from mental illness, alcoholism, and or drug addiction. This can help contribute to self-worth during the healing and recovery process.
All High-End Luxury Treatment Centers Must Include These One-on-One Holistic Programs. If they don't, you are being taken for another ride.
Daily Massage
Daily Reiki Sessions
Daily Yoga
Daily Vitamin Infusions, IV Drips
Daily HBOT Oxygen sessions
Daily Wheatgrass Shots
Organic Sheets and Linen
Private Suites with Jacuzzi
Sacred Plant Medicine
Stem Cells
Cold Pressed juice and superfoods
Suppose you are at a Rehab Center that claims to be a Luxury Rehab but offers none of the above. In that case, you can bet it's just another facility located in an expensive location that will not provide a natural cure, just the same old song and dance and just another overcharging Top luxury rehab.
Luxury Rehab: Physical Approach
Treating the body at our Best Luxury Rehab facilities helps move the guest's body to more excellent physical and mental health, including the body's physical addiction to drugs and alcohol abuse. When a guest is physically healthier, they are in a better position to work through the psychological and emotional components of the addiction cure process. Here at the Holistic Sanctuary, we heal the body to help our guests feel better mentally and emotionally.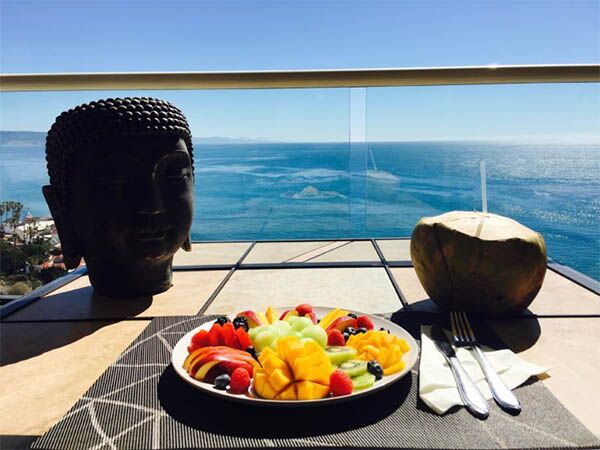 Treating the mind, body, and soul during the Luxury Treatment Center process is the root of our protocol that cures and heals depression, trauma, anxiety, and addiction treatment. In addition to alcoholism and addiction, many individuals face co-occurring mental health issues such as depression, PTSD, eating disorders, and other traumas that have significantly influenced who they are and how they became lost in the world of addiction. The Holistic Sanctuary has many Luxury Rehabs that all tailor a holistic, individualized treatment plan to the patient's unique needs. Through this, we can effectively change our guests' thought patterns and behaviors, provide practical coping skills, and help them achieve a complete cure.
Luxury Drug Rehab: Spiritual Approach
Finally, treating the spirit during recovery requires developing an integrative healing program for every person's spiritual and emotional needs during rehabilitation. This helps reinforce the treatment provided for the patient's mind, body, and soul, promoting a sense of well-being throughout the healing process.
Our Luxury Drug Rehab Protocol Offers Powerful Life Changing Healing
As a high-end and the best among Luxury Alcohol Rehab Centers, we can provide innovative, life-changing healing methods to elevate your consciousness. This includes advanced holistic healing elements, such as sacred plant medicine, holistic one-to-one therapy, and alternative and natural ingredients, such as the proprietary Pouyan Method for the mind, body, and soul. This method uses ancient plant-based medicines and therapies to promote spiritual awakenings rather than merely treating symptoms. As a result, our guests benefit from improvements in their underlying conditions instead of masking the outward expressions of those conditions. For example, green coffee colonics and hyperbaric chamber oxygen therapy eliminate toxic chemicals, parasites, and pathogens from the body. This not only moves the body toward more excellent health, but it helps rid the body of elements that contribute to remaining in an emotional, spiritual, and physically depleted toxic state.
Our Luxury Rehab approach gives each client exactly what is needed to succeed through Luxury Treatment Rehab. The variety of addiction treatment elements available and the comfort provided by the resort-like atmosphere help guests achieve recovery goals in our holistic centers' stress-free, welcoming environment.
One of the reasons our Private Luxury drug rehab and treatment approach is booming is the extensive one-on-one programs for guests daily. Our guests can get mental and emotional support through these sessions and express their needs and wants about the program and their life. The more the High-End Treatment staff can get to know the guest and their needs, the better the treatment plan can be tailored to their unique experiences and needs. Our center's professional services and staff have become so influential that our centers offer a Platinum 90-day program.
Experience The Best in Luxury Addiction Treatment
Recovery does not have to be utilitarian and carried out in a hospital-like environment. Creating a luxury experience in a recovery program elevates healing and allows Luxury addiction treatment to work more effectively. A stress-free environment also ensures that guests are comfortable and stress-free while working toward excellent health and wellness in a life of sobriety. From the holistic approach to a non-12-step rehab plan to the beautiful and luxurious setting at the luxury rehab, we provide practical, discreet, and agreeable integrative drug rehab for anyone who enters our treatment programs. Our Best luxury treatment center will help move every person to greater physical, mental, and spiritual health in a magnificent holistic space.
After an investment of 30-90 days of self-care of total healing, you will have a lifetime of sobriety and a healthy, happy life before you. If you are ready to free yourself from addiction in a Best Luxury Rehab that will make you feel as relaxed and stress-free as an Extended Luxury Rehab vacation, reach out to the Holistic Sanctuary and start the road to your new life today.
Call us to enroll at

310-601-7805

, and you will be glad you did.
Let's Start Your Recovery!