---
Inpatient Luxury Alcohol Rehab The Best In The Business
Luxury Rehab Programs for Alcohol Addiction
Are you looking for the Best Luxury Alcohol Rehab? Are you interested in a functional holistic and luxury rehab program to end your alcohol dependency and addiction? Many people are seeking alternative approaches to heal their addiction to alcohol, they are not seeking the same old 12 steps approach or a facility that only pushes addictive and toxic medications. Most people prefer holistic luxury alcohol rehab centers because they are tired and disappointed by conventional rehabs. that offer the same cookie cutter approach. People are ready to heal and get their lives back at the best
luxury rehab centers
. most people are tired of the outdated treatment approach. The Holistic Sanctuary offers a unique system that no other facility has. The system is known as the Pouyan Method, and it provides an intense Alcohol
Healing Program
protocol which offers the safest fastest way to achieve lifetime recovery. We're one of the most reputed luxury rehab facilities, and we will help your addiction with alcoholism and drug addiction and alcoholism to prevent any more damage to your health. Johnny Tabaie offers one of the most powerful addiction treatment programs for people with dependencies at The Holistic
Sanctuary treatment center
. His dedication to saving lives and see people gain lifetime healing and recovery from depression ptsd and addiction and this has driven him to create one of the most exclusive luxury alcohol rehabilitation centers. It offers a variety of holistic therapies and high-end technology, combined with luxury alcohol addiction treatment that can change your life.
Why come to our luxury alcohol rehabilitation center?
At The Holistic Sanctuary we never rely on the use of prescription medications for alcoholism and other addictions, especially when the goal is complete healing and transformation, to end addiction and live in full recovery. Hence, he has created a cutting edge method that heals the mind, body, and soul using holistic medicine, alternative medicine, and ancient plant medicine. The alternative treatment method, created by Johnny Tabaie, is known as the Pouyan Method. It concentrates on discovering the primary cause of alcoholism, depression, PTSD, addiction and supporting you to achieve a lifetime of wholeness, happiness, and to real be able to thrive in life. The method relies 100% on natural methods, and not the same outdated and less efficient recovery programs that are cookie-cutter style and never truly and completely heal.
Johnny developed the system incorporating stem cells, hyperbaric oxygen, ozone, Ayahuasca and Ibogaine to help the body heal at the cellular level. Simultaneously, the process reduces the horrific and dangers of withdrawal symptoms often experienced by clients trying to stop their excessive intake of alcohol.
Experience Immediate Results With Our Luxury Alcohol Treatment
At luxury
alcohol rehab
facilities like the Holistic Sanctuary, once you complete the Alcohol Detox Program, you will instantly feel closer to recovery. The craving for alcohol will reduce as well.
Johnny Tabaie believes that the healing the mind, body, soul and elimination of damage caused alcohol use and abuse. The method is through healing with plant medicine and superfoods prepared for such treatment allows you to have a focused and sound mind while identifying the deep causes of your dependencies. Most of the time, issues from childhood, life-related stress, or relationships cause the alcoholism and affect durable recovery.
Regardless of the cause, the healing sessions at luxury rehabs like
The Holistic Sanctuary
are designed to help patients conquer their fears and go forward to complete recovery from drugs and alcohol abuse. Yogi, life coaches, psychologists, and alternative medicine practitioners in luxury addiction treatment centers like the Holistic Sanctuary guide the patient for understanding the deep roots of their dependency, for lifetime recovery.
The Alcohol Drug Rehabs available at The Holistic Sanctuary is unmatched because of the extensive work and one on one sessions. We do not place you in a typical one size fits all rehab program to see if you will recover. Instead, we will do everything we can first to heal your brain and finish with an education to help you learn how to live a life free from alcoholism. The team of professionals from various areas of expertise will assess your case, check the medical history, and the previous rehab programs to make a clear image of your case. Afterward, they will create and run an individualized treatment plan, with much consideration to your particularities, personality, and even personal values.
Let's Start Your Recovery!


One of the many reasons conventional treatment programs don't work is the inability to adjust to the patient's specs. At luxury rehab facilities like the Holistic Sanctuary, personalized treatment is standard, but our center stands out with the results.
The schedules are often balanced out with holistic activities that help the body and mind relax at luxury clinics. Many luxury rehab centers provide access to the spa, gym, and therapeutic massages, and the Holistic Sanctuary doesn't make an exception. It has been revealed that relaxed and energized patients are more open to receiving positive thoughts about their recovery. The results are impressive even for the medical professionals who continue to believe that addiction is permanent. Even at traditional luxury alcohol rehabs, a dependency is a chronic disease, so the patient only learns how to deal with it for the rest of his life. It's not the case at Holistic Sanctuary, where the rehab treatment aims for complete and long-lasting recovery.
To allow you to see the changes that have occurred after going through our programs, we have a final brain scan done on all our patients.
When the latest brain scan is placed alongside the one taken at the onset of the program at The Holistic Sanctuary, the difference is clear for all. The brain is most affected by alcohol abuse, but it's restored to its normal functions once the rehab program is completed at our
mental health treatment center
. Additionally, the body has no side effects from our excellent life-changing treatment at one of the most prestigious
luxury rehab centers
that the Holistic Sanctuary truly is.
As the changes to the brain take time, luxury rehabs like ours provide only inpatient treatment. For the profound changes to occur, the patient has to focus exclusively on the treatment, and our rehab luxury treatment helps the client within his efforts.
Finally, Johnny Tabaie has seen time after time with outdated model drug and
alcohol rehab centers
have a low success rate, and that's the main reason he created the luxury clinic Holistic Sanctuary. If you feel our Luxury Alcohol Rehab may be right for you, please call us to learn how to enroll.
Safe Alcohol Detox & Comprehensive Addiction Treatment
If you're struggling with alcoholism, it's normal to feel overwhelmed at the prospect of treatment, especially if you're hoping for complete recovery. The decision to get help is a crucial first step. But how can you be sure you're choosing the right luxury rehab? Your needs and circumstances are unique to you – and your treatment program should be, too. At our holistic luxury rehab, you can find much-needed time out from your daily life and take some time to focus on getting well. Here's a look at how one of the most reliable luxury rehabs in Tulum Mexico works.
HOLISTIC MEDICINE-SACRED MEDICINE-INTEGRATIVE MEDICINE APPROACH
We are the first licensed
Holistic Healing Center in the world
to offer plant medicine like
Ayahuasca and Ibogaine treatment
in the Rehab and Treatment industry. For the last ten years, we have been the leaders and pioneers to bring this revolutionary method to the western world on a large global scale. We're one of the luxury rehab centers with a team of psychologists and psychiatrists who will analyze the patients, identifying the possible co-occurring mental issues. They will later decide who will get approval for the sacred plant medicine, which is very powerful. Many luxury rehabilitation centers will provide ayahuasca and ibogaine, but only some like the Holistic Sanctuary will have experienced shamans conducting the ceremonies. Private master rooms with private bathrooms are fundamental at every luxury rehab centers, and patients at our rehab wellness spa will benefit from it, too. Ayahuasca and
ibogaine
require patients to have an exceptional level of comfort and privacy throughout the treatment, and our luxury rehab center doesn't make any compromises on that either.
Look at what our rehab transformation offers. No groups, no meetings, just real powerful holistic treatments to transform you or your loved one.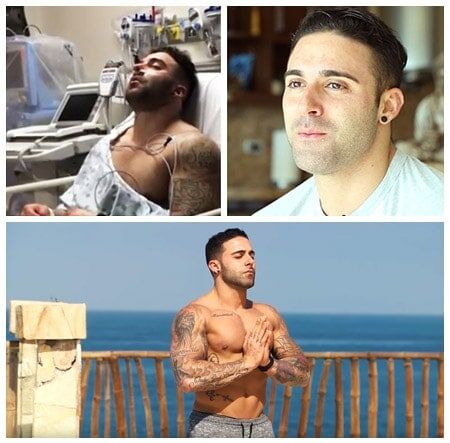 Before and After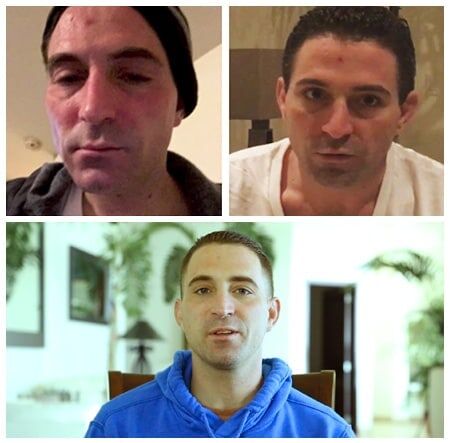 Before and After
LUXURY ALCOHOL REHAB
Our luxury clinic has licensed onsite medical facility providing 24-hour medical supervision and assistance for detoxification. It's common for luxury
healing rehabilitation facilities
to provide a low staff-to-patient ratio, and patients at our luxury rehab center are closely monitored 24/7 by several professionals.
RELAPSE PREVENTION PLAN
We help you identify your triggers and determine which coping mechanisms work best to prevent relapse and achieve long-lasting recovery.
Why The Holistic Sanctuary is one of the
Best Luxury Rehab Centers for Alcoholism
and Addiction
We like to be discreet, so we only take in 3-5 patients at a time, which leads to a strong sense of community and a low turnover. You'll quickly form friendships with others and receive plenty of one-on-one care from our team. The services at our luxury rehabilitation facility are tailored to your needs, and highly trained wellness professionals will closely monitor your progress at every step. As a whole, we look at your life, taking every aspect of your lived experience into account and treating causes of your problems rather than just the symptoms. We're different than luxury rehabs as we specialize in treating co-occurring mental health conditions and unresolved
trauma, causing addictions and mental illnesses
. We employ a variety of alternative, powerful, effective methods to heal you in every way holistically.
A Day at The Holistic Sanctuary
We believe that recovery means healing the whole person. At our
luxury alcohol rehab
, you'll receive intensive rehab treatment, but meditation, relaxation, movement, and recreational activities will play an essential role in your treatment. Here's an example of what a typical day looks like at the Holistic Sanctuary:

Daily Massage


Daily Yoga


Daily Reiki


Daily Colonics liver detox, parasite and candida detox


Daily Meditation guided by kundalini yogi


Daily HBOT pure oxygen infusions


Plant Medicine


Sacred Medicine


Daily Amino acid IV drips/ NAD/ Gaba Repair/ Myers Cocktail over 5 hours per day of IV drips!


Mitochondria Repair Protocol (Proprietary- IV Drips HBOT Herbal Superfoods)


Stem Cell Activation Protocol (Treatment Center Proprietary- HBOT, IV Drips-)

Total Liver Detox Protocol (Proprietary Green Coffee Enemas, Super Herbs and Super Foods)


Parasite Cleanse (Proprietary- Super foods and Super Herbs, Alkaline Herbs & Diet)


Spiritual Awakening/Pineal Gland, Outer Body Experience (Ancient Medicine Science, DMT Ayahuasca, Ibogaine, Iboga)


Heavy Metal Cleanse Chelation Cellular Detoxification Cleanse (Proprietary IV Drip)


Chakra Re-balancing (Drug Rehab Proprietary Reiki, Energy Work)


Motivational Counseling (non-punitive)


Access to GYM/Fitness 1 hour of cardio and gym time per day


Beachfront Amenities

Residential Alcohol and Drug Rehab:
The Most Effective Form of Treatment
Our Inpatient rehab, also known as residential alcohol rehab, offers the highest level of treatment available. It entails living onsite at a reputed luxury rehab facility while working through your issues. The timeframe is a minimum of 28 days. During this time, you'll receive 24-hour support from holistic professionals who oversee your entire rehab treatment. At our luxury rehab center, you will participate in a 9 hour of holistic therapies. You will learn about your soul in spirit like you never have before. Your daily treatment will include full of holistic-focused methods like HBOT, massage, Yoga, IV drips of amino acids, Reiki sessions, colonics, just to name a few sessions at our luxury rehab center.
How Addiction is Treated at The Holistic Sanctuary
When you enter our alcohol and drug rehab, we'll conduct a thorough assessment and create a personalized treatment plan that addresses your core concerns and builds on your strengths. The team will oversee your entire treatment program and adjust it as needed, as you learn which options make the most sense for you. Our treatment plan consists of two main stages: first, alcohol detox, which is followed by addiction treatment, and holistic wellness therapy.
Supervised Alcohol Detox
If you're physically dependent on alcohol, your first step will likely natural detox. Not everyone requires this phase of treatment — this will be determined during an initial assessment before starting your treatment plan.
The first phase of your treatment can be challenging as your body withdraws from the ever-present levels of alcohol it's become accustomed to and gets used to functioning without it. But our caring and compassionate team will be right by your side, helping you feel supported and stay positive all the way. We believe there's no upside to associating pain with addiction recovery, so we do all we can to keep you as comfortable as possible throughout the entire rehab treatment.
We have a comprehensive medical detox facility onsite, so you can complete all stages of addiction treatment in one location and easily transition from detox to therapy. Our center is fully equipped with modern medical technology, and our medical staff is available at all hours.

Treatment for Alcohol Addiction
After detox, you'll move on to residential addiction treatment, where you'll stay in comfortable and stylish private accommodation while working through intensive daily rehab treatment. In this stage, we'll focus on the underlying causes of your addiction. We do this using our unique Twin Pillars approach. The first pillar consists of a combination of cognitive-behavioral therapy (CBT) and mindfulness-based cognitive behavioral therapy (MCBT) and a secular 12-Step program that provides valuable peer discussion and social support.
We provide you with essential tools that put an end to harmful patterns and encourage self-sufficiency. You'll develop new positive and constructive behaviors, proving that these are far more fulfilling and deeply rewarding than the destructive cycle of addiction. And although addiction can feel isolating, we'll prove to you that you're not alone in your struggle — through shared activities and healthy communication, you'll build a recovery community that will support you well beyond your rehab treatment.
Complementary Wellness Therapy
The second pillar entails a complementary wellness regimen that harmonizes your body and mind and equips you with sustainable practices designed to help you live a balanced life in recovery. It involves elements such as mindfulness meditation, massage therapy, fitness therapy, and dietary counseling.
Most luxury rehab centers
provide onsite wellness amenities include exercise equipment, health spa facilities, a meditation temple, and ours gives it too.
We offer more holistic therapies in our treatment plan than any other place on Earth to treat, reverse and cure addiction (See Below The Platinum Package)

PRP Plasma Therapy


Stem Cell Therapy


Adult Cells Umbilical Cord Stem Cell Therapy


Bone Marrow Stem Cells


Immune Booster IV drips


Growth Factor Cell Treatment


Live Cells Treatment


Fresh Cell Therapy


Thymus Gland Repair Treatment- Unique Revolutionary Proprietary


NK Natural Cancer Killer Cells "Cancer/Prevention" (up to 8 rounds)


Ozone Therapy (IV Ozone, Ozone Blood Purification Cleanse) 5-10 sessions


Exosome Cell Therapy RNA DNA Repair IV injection


Holistic Biological Dentistry- Replacement/ "Removal of Toxic Dental Work and Mercury Fillings"


IV Drip Alkalinity Rebalance Acid Flush (Proprietary IV drip)


Endocrine System Repair Protocol (Addiction Proprietary IV Drip)

Neurogenesis and Neuroplasticity Brain Repair Protocol (Proprietary Ancient Entheogenic Medicine)


DNA Repair Protocol (Stem Cells- Exosome IV's- Immune Cells) -Unique Revolutionary Proprietary)


Mitochondria Repair Protocol (Proprietary)


Stem Cell Activation Protocol (Proprietary)


Total Liver Detox Protocol (Proprietary)


Parasite Cleanse (Proprietary)


Spiritual Awakening, Outer Body Experience (Proprietary Ancient Medicine Science)


Pineal Gland – DMT – God Molecule Activation (Entheogenic Medicine Proprietary)


Cellular Detoxification Cleanse (Proprietary IV Drip)


Chakra Re-balancing (Proprietary Energy Work)


Motivational Counseling (non-punitive)


Access to GYM/Fitness 1 hour of cardio and gym time per day


Beachfront Amenities
Co-occurring Alcoholism and Mental Illness
We offer specialized treatment for co-occurring alcoholism and mental concerns such as trauma, depression, and anxiety. Addiction and mental illness often go hand in hand — not only do many people who struggle with mental disorders self-medicate with substances, but substance abuse often creates or exacerbates these issues. Studies show that it's vital to address any accompanying mental health issues to prevent them from affecting recovery later on.
Relapse Prevention and Aftercare
Our support didn't end when you left the luxury rehab centers like the Holistic Sanctuary. We understand that recovery is a lifelong commitment that requires daily practice – that's why we emphasize sobriety maintenance during the entire course of your treatment program. While you're here, you'll work with your therapist to create a personalized relapse prevention treatment plan. Once you complete the rehab treatment, you'll be eligible for a stepped-down, onsite sober living treatment. And when you go home, you'll have access to individual and group aftercare counseling via virtual face-to-face sessions. You can take comfort in knowing you don't have to go through the recovery process; we're always just a click away.
Alcohol Rehab – The Perfect Place for Personal Growth
Inpatient luxury rehab centers like the Holistic Sanctuary, provide the most effective treatment for treating mental health disorders for several reasons. They ensure a more holistic treatment experience that addresses the deeper causes and far-reaching effects of your condition rather than just its symptoms. The rehab treatment allows you to heal more fully and for a very long time. At residential luxury rehab centers such as the Holistic Sanctuary, you'll find sustainable treatment for your problems and start to form habits that will help you maintain the sense of balance and well-being you cultivated during treatment.
Let's Start Your Recovery!