---
Executive Drug and Alcohol Rehab Center
Executive Rehab for High-Powered Professionals
Cost/Price & Treatment Option Information
Who needs an Executive Rehab Center?
For starters, an Executive Rehab Center are for executive high profile clients who suffer with mental health, stress, pressure, anxiety, depression, ptsd, and addiction issues. These types of clients do not need just another Executive Rehab that prescribes them toxic medications. No, they need a healing center to get them whole again, thriving and functioning at a higher caliber. They need a cutting edge healing method that dealS with their mental, physical and spiritual health issues.. They do not need to sit in a group and talk about their problems, or have a therapist listen to them talk about issues. The last thing they need is a band aid of prescription medications that can make their health worse. If you are at an executive level in your company, you will always experience the pressure of meeting deadlines, pleasing your clients and exceeding the goals of your company. You may be at the top of your career but you know how stressful it is to be in your position, If you are one of those executives who used drugs and alcohol to cope with the pressure associated with your job, then you must consider seeking the help of experts providing total mind, body and soul healing at our Luxury Executive Rehab Center.
The Holistic Sanctuary offers different treatment programs for clients like you who would like to get help for addictions in a comfortable environment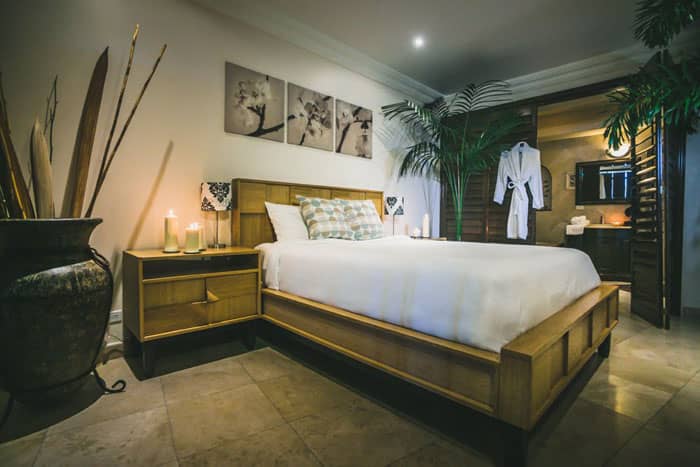 Drug Rehabs For Executives
What type of Healing Does Our Executives Rehab Center Offer?
Our Executive Rehab Facility offers a cutting edge protocol for PTSD, Depression, Addiction, Alcoholism, Trauma Anxiety and more. When you are accepted to the center, you will walk in with sleep issues, depression issues, addiction issues or other health issues, but you will walk out a "healed" individual. Meaning, you will no longer be addicted to any type of drugs or medications and your PAWS and withdrawals will also be gone, you will be healed with our method, not medicated or labeled diseased or must be in on going treatment for a lifetime.
After completing our life changing protocol, you will leave the facility being concerned only with continuing your healthy lifestyle, not old destructive ways. Your main objective will be to live your life to the fullest, healthy and happy.
The Holistic Sanctuary has helped close over 1000 clients get healed from PTSD, depression, and pain pills to name a few. We are able to get these results by using the revolutionary life changing protocol known as the Pouyan Method. It is a powerful system that is 100% holistic and natural non addictive or toxic, unlike pills and potions pushed by doctors in every rehab in America.

Executive Rehabs – Why Choose The Holistic Sanctuary for your Healing?
Our Top Level Executive Rehab does not implement ineffective band-aid western medicine which are addictive, toxic prescription drugs or outdated concepts like group meetings from morning until night.
Johnny Tabaie, who founded The Holistic Sanctuary, was once an addict and suffered from PTSD and depression. He actually healed and cured himself through natural methods. The system provided by the facility is also the same system Johnny implemented in his own life for his road to total healing and transformation.
Johnny knew that medications are toxic addictive and made him worse, they do not stop end cure or reverse addictions, but simply prolong the road to healing. The Holistic Sanctuary only uses Sacred Plant Medicines and Holistic Medicine and Alternative Medicine. We do not implement the outdated disease model therapy or old treatment methods. Johnny and his handpicked team of professionals do not believe that addiction is incurable and cannot be healed.
When treating our clients, the facility focuses on natural healing that encourages permanent recovery rather than masking the symptoms. No more cookie cutter one-size-fits-all approach, our system is all customized.
The anonymity that you need will be provided here, i.e. if you do not want your colleagues to know that you are here. As you enter the facility, you will get access to exclusive protocols that will help set you free and help you find your way to a renewed life.
All programs provided are ideal for those who are not only addicted to illegal substances but they are also great for those who are overworked, stressed out, burned out and overwhelmed.
See a list of the treatments and protocols that we offer.
What our patients are saying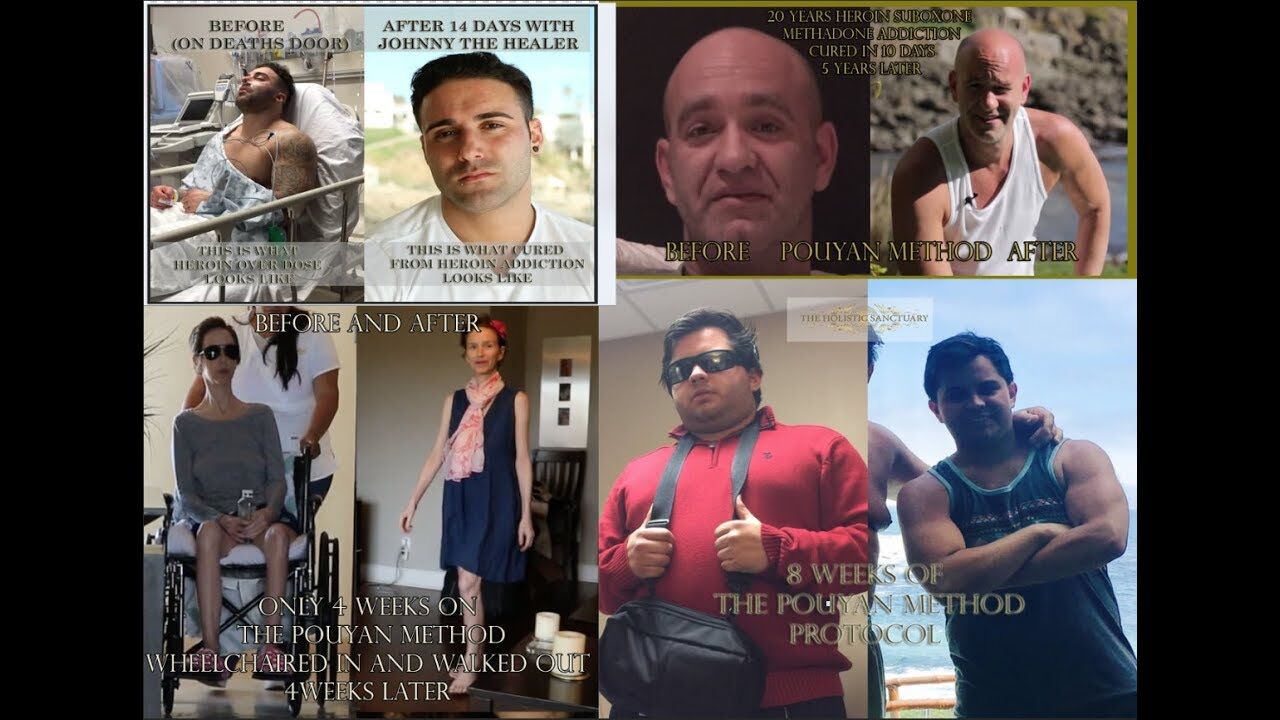 The Need for Luxury Treatment Center for Executives
If you are an Executive Professional, worry about seeking help for your addiction may come when faced with the community or peers at work learning about it. The last thing you want is to fear that you are going to lose your social standing, clients, or have it revealed that there is any problem with drugs or alcohol throughout the workplace. Unfortunately, there is a stigma that comes with addiction, which can cause some people to suffer while remaining silent and trying to cut down or quit on their own.
You need to realize that professional help is a must if you are an executive, and you know you're struggling with addiction. It is far too challenging to face these challenges on your own, and this is when Best Executive Rehab becomes the best choice. Addiction can bring on a range of problems, including mental and medical health issues, relationship woes, and more. Finding a balance with therapies and counseling will help you to get on a successful path to sobriety sooner when you have the Best Luxury Rehab Center to check into.
What are the most significant benefits of executive rehab programs?
When you enter into a Luxury Executive Rehab, you will have a substance abuse facility with amenities that are very close to that of a high-end spa. You may have a swimming pool, beautiful surroundings, workout center, and plenty of things to help you enjoy your time for complete recovery. There will often be a business center onsite that you can use as well as quality nutrition planning and luxurious accommodations.
Therapies and methods of treatment
Executive rehab centers will ensure residential, partial hospitalization, or outpatient rehab programs. Medical detox, therapy, peer support groups, maintenance medication for substance abuse treatment, and aftercare are provided to patients in a rehab program for the executive.
The Holistic Sanctuary is the Best Executive Rehab where professionals develop programs relying on broad and natural principles. No chemical or prescribed medications are being used throughout any alcohol treatment program. Additionally, the therapy sessions are only one-on-one, as everyone's journey for curing the addiction is personal and different.
With many experts highlighting the efficiency of Residential Executive Rehab Centers over any other type of therapy, it's understandable why the rehabilitation programs provided at the Holistic Sanctuary are only residential. HBOT therapy, stem cell therapy, telomere repair, or floatation therapy are only some of the methods used for addiction treatment at The Holistic Sanctuary.
Devoted and experienced professionals
Professionals from traditional medicine, comprehensive medicine practitioners, psychologists, and psychiatrists work together to develop customized plans for their patients at The Holistic Sanctuary. Yogi, energy healers, experienced shamans, or nutritionists participate in creating and guiding the executive's recovery from addiction.
Patients with substance abuse disorders are monitored and taught how to eat healthily, do yoga, or relax when feeling stressed. The journey doesn't stop when leaving the Holistic Sanctuary, and patients are a click/phone call away from getting help whenever they need it.
Exquisite location, amenities, and services
You're not going to find executive rehab in your neighborhood. The top executive rehab is located in a most fantastic location so that the patients can relax and enjoy vacation-like therapy. The Holistic Sanctuary attracts patients with breathtaking views, luxurious amenities, and top notch services.
Organic lining, 24/7 health care supervision, access to spa/massage/gym, and privacy are some of the aspects that convince the patient to enroll at the Holistic Sanctuary executive programs.
Privacy
When entering an Executive Rehab Treatment Center, privacy is also provided to the patients. The Holistic Sanctuary ensures every executive's healing journey is a private journey, away from the public eye.
Executive rehab centers don't take any shortcuts when it comes to the intimacy of therapies, and it's the same at The Holistic Sanctuary. The administrative rehab facilities welcome their patients with a secluded environment so that executives following healing to maintain their reputation intact after completing the rehabilitation programs.
Outpatient Executive Rehabs do exist, and some Executives manage to keep their treatment as private as they can. At the Holistic Sanctuary, we believe that if you are serious about healing you will enroll into our 90 day intensive Executive Rehab Healing Center to truly focus on your healing.
Do you want to learn more about Executive Rehab Center and whether it might be a good fit for your unique situation? We are here to help at The Holistic Sanctuary, and you can reach a member of our team and give us a call at (310) 601-7805. Our methods include treating the root cause of your addiction most naturally and effectively possible. We invite you to contact us so that we can go over all of our various amenities and formulate a personalized care plan that will give you the treatment you need to get started with a new lease on life.
Let's Start Your Recovery!