Most Exclusive Healing Center In The World
---
Offering the Most Powerful Healing System
---
Where Science Meets Sacred Wisdom
Experience the Most Powerful Healing System in the World
The Holistic Sanctuary is the only licensed Luxury Mental Health Treatment Center in the world that offers the Pouyan Method with Sacred Plant Medicine and holistic treatment protocols in a Luxury setting. The Holistic Sanctuary is an Exclusive Holistic Healing Center Medical Spa that heals trauma, anxiety, PTSD, depression, drug addiction, alcoholism, and much more. Within 11 years, we have evolved our healing method and taken Mind, Body, Soul transformation to a whole new level. We have created and birthed a new paradigm of healing for human transformation and optimization.
We are now globally known as pioneers of our innovative healing system to heal most mental health, spiritual, and physical issues. We are not a typical Detox Center, 12 step drug rehab, we are not a 7 day ayahuasca retreat, and we are not an Ibogaine clinic, nor a conventional treatment center that offers cookiecutter therapy, like most drug rehabs that prescribe medications for all clients.
However we are a holistic rehab center with a very powerful system that heals the mind, body, and soul. It does not matter if its medication dependency or addiction, PTSD, Depression, Anxiety, Vaccine Injury, lupus, lyme disease, MS, or illicit addiction to drugs or alcohol, we have a way to help heal most if not all those issues.
The Holistic Sanctuary: Exclusive Luxury Wellness Center for Depression, Anxiety, PTSD, Substance Abuse
Our proprietary and exclusive
Pouyan Method
is unlike any other treatment modality for healing offered at this time. We follow the highest standard of evidence based science, ethics and safety with a precise and methodical approach.
The Holistic Sanctuary owns the intellectual property rights to this phenomenal healing method. We use our own powerful holistic protocol that took us 15 years to perfect, fine tune and after many years of refining, we have it down to a science. All this is done without the need of prescribing medications or following the outdated disease model approach with maintenance medications and drugs. The Pouyan Method is highly regarded much more than just another holistic treatment center for PTSD, addiction, depression, eating disorders, it is a place of transformation and human optimization. This deep level of healing helps balance and empower the mind, heal the body and reconnect the soul. We help holistically bring the immune system, nervous system, endocrine system back to its natural state.
Our guests get these therapies: 150 hours per month

Daily Massage


Daily Yoga


Daily Reiki Energy Healing


Daily Green Coffee Colonics, liver detox, parasite and candida detox


Daily Meditation guided by kundalini yogi


Daily Hyperbaric Oxygen Therapy (HBOT)


Includes Full medically supervised Plant Medicines, Ibogaine, Changa DMT, 5 MeO DMT, and Ayahuasca Ceremonies


Includes Sacred Medicine Medically Supervised Ibogaine Treatment


Daily IV drips / NAD+ / Ozone / Chelation / Brain and Gaba Repair / Glutathione / 5 hours per day of IV drips


Mitochondria Repair Protocol (Proprietary- IV Drips)


Stem Cell Activation Protocol (Treatment Center Proprietary- HBOT plus IV Drips-)

Total Liver Detox Protocol (Proprietary Green Coffee Enemas, Herbs & Tonics and Superfoods)


Virus- Pathogen- Parasite Cleanse (Proprietary- Alkaline Herbs & Diet)


Spiritual Awakening/Pineal Gland, Outer Body Experience (Ancient Medicine Science, DMT Ayahuasca, Ibogaine, Iboga)


Heavy Metal Cleanse Chelation Cellular Detoxification (Proprietary IV Drip)


Chakra Re-balancing (Reiki, Energy Healing)


Motivational Talks (non-punitive)


Daily Access to GYM/Fitness 1 hour of cardio and gym time daily


Beachfront Amenities
We treat the whole person by healing the mind, body and soul.
The Only Licensed Holistic Treatment Center and Medical Spa
that Offers Cutting-Edge Pouyan Method
Our luxury treatment center provides the following:

One-on-one therapy sessions — no groups, no meetings, no cookie cutter treatments, or "one-size-fits-all" models

Customized protocol with 35+ hours of one-on-one sessions per week

Healing at a cellular level with the Pouyan Method protocol

Help resolving issues and underlying causes of trauma, PTSD, depression, and addiction

Safe detoxification of all narcotics and pharmaceutical drugs from the body

Help restoring the brain to its natural, pre-addicted state

The best treatment for PTSD, depression, drugs, and prescription medication dependency

No group meetings from morning to evening, or labeling as incurable or an addict

Teaching a thoroughly new holistic lifestyle

Addiction Interruption sacred medicine to heal the addict's negative counterproductive thinking

Reprogramming of old negative thought patterns and toxic thinking, ego death, spiritual awakening
We Offer Ancient Plant Medicine Technology and Detox Protocols with 5-Star Luxury Accommodations
How do we heal and treat our clients? First thing is we do not conduct group meetings, we do not waste time with talk therapy, and we do not prescribe addictive, toxic medication. We do not believe these ineffective and outdated disease model approaches work. Science shows us they do not work, so we have created and innovated an ancient scientific-based healing method and advanced approach to create the first system that works. The testimonials of our patients who had a successful experience at our World Class Luxury medical Spa is proof of the effectiveness of our unique approach.
Some have been healed for over 11 years and living life to the fullest. This method is very simple: we believe customized plant-based medicine and holistic one-on-one therapy approach works. We believe in true holistic mind, body, soul healing, not cookie cutter unproven disease model treatments with toxic prescription medications and endless group therapy. In our exclusive
luxury rehab centers
, we only use non-addictive, non-toxic holistic one-on-one therapies. We offer only custom private sessions that add up over 150 hours of one-on-one per month. This includes daily yoga, Reiki, massage, HBOT, NAD+ iv drip, vitamin drips, organic raw juice cleanse, ozone therapy, daily red light therapy with far infrared sauna, daily dead seas salt baths, daily colonic green coffee enemas (daily means 5 days per week). We also have treatment options clients can add, like stem cells, gut biome FMT replacement therapy and much more.
We Heal Mental Health, PTSD, Trauma, Anxiety, Addiction With 100% Holistic Natural Methods
Each guest gets a plant-based, raw food, organic, non-GMO diet to maximize nutrient absorption to maximize healing. We have the only IV formula that repairs the Gaba receptors, dopamine receptors, and serotonin receptors to bring the guest back to baseline to rebalance the brain chemistry. We have a proven method that can decalcifying the pineal gland, eliminate candida, and activate the God/Spirit Molecule from within. We also repair the GI tract and remove parasites and harmful viruses. This will boost your natural production of serotonin receptors and ultimately help the clients mentally to thrive. The method we use is common sense, but it is so uncommon in even the best treatment centers in America. We have ethical standards, we let food be thy medicine and medicine be they food. Here's the bottom line, If it's not from nature we will not use it. Not only is this protocol safe, it's powerful, it's very effective, it's proven game changer. We even created a powerful stem cell activation protocol, which repairs the body and brain at a cellular level. This is done only by using the Pouyan Method, our proprietary invention. We're proud to announce we are the only place in the world that has this approach.
Do not be fooled by copycats or imitators. The Pouyan Method includes 9 hours of holistic therapy per day "No Group Meetings". Also our proprietary 3-5 hours of powerful IV drip per day, which contains our proprietary Brain Repair IV formula have been nicked named "magic in a bottle" by our clients. This unique IV drip by itself targets and repair certain parts of the brain to reboot, reset and repair the neurochemistry. Our system also helps to stimulate and create neural pathways, neurogenesis, and rebalances brain chemistry. It is perfect for those seeking holistic and effective treatment for benzo and SSRI dependency/addiction, depression, PTSD, trauma, and alcoholism. Plus, we synergistically blend sacred and ancient plant medicine (Ayahuasca – Ibogaine – DMT – psilocybin into our system. Over 11 years of safely offering these sacred teacher medicines! We are not a one-size-fits-all 7-day detox or retreat center or conventional treatment program. We are not in competition with any other luxury rehab, Ayahuasca Retreat or Ibogaine Treatment Center. We have our own method, our own approach and stand apart from the rest.
Our Vision and Our Mission
Our vision is to offer the most powerful, holistic, natural, and effective healing methods to those facing addictions, trauma, PTSD, depression, and other severe physical and spiritual health issues.
THE MOST EFFECTIVE TREATMENT IN THE WORLD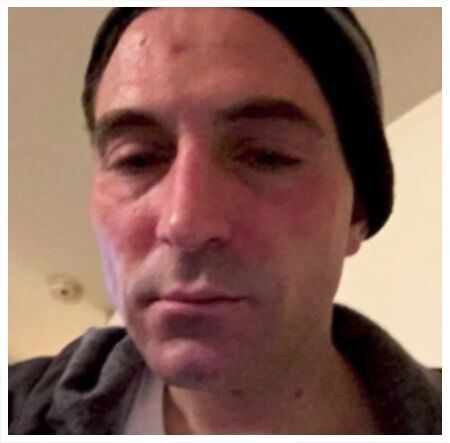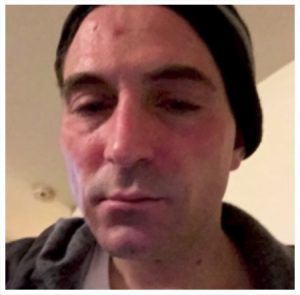 Day Before Arrival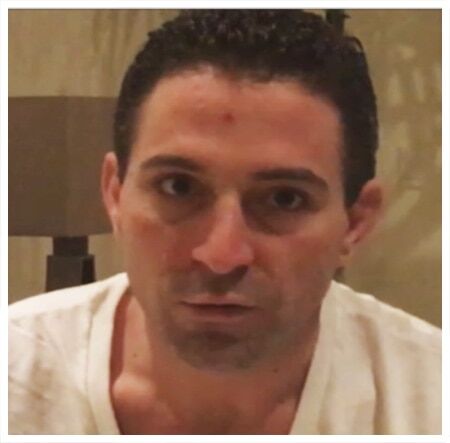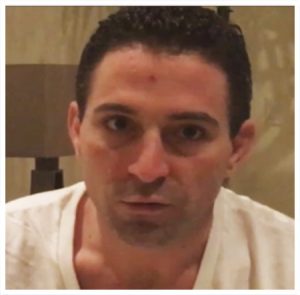 3 Days After Arrival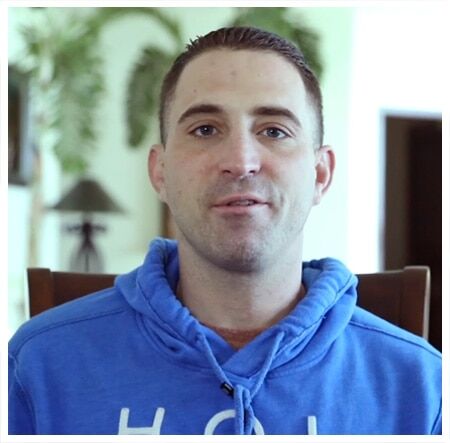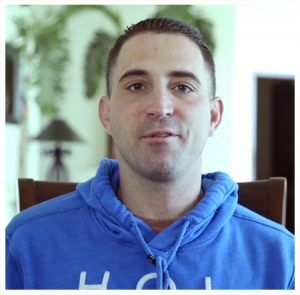 Few Weeks After Arrival
Why Choose the Holistic Sanctuary Luxury
PTSD, Depression, Alcohol & Drug Rehab?
We are not just a Luxury healing center, the safety of the patients is our number one priority. If we cannot safely heal you, we will not enroll you and waste your precious time or money. Doors of our luxury alcohol rehab are always open to anyone searching for real healing and permanent resolve of your mind, body, and spiritual issues. Join us for our powerful Pouyan Method and a life-changing experience. Let us help heal you or your loved one once and for all.
Do not wait any longer to take your life back! Call us today to get healed and start living again!
TREATMENT OPTIONS & PRICES
The Holistic Sanctuary Baja Packages
4-WEEKS
SILVER PACKAGE
- $40K -

This Includes Up To 50 Hours of Private Holistic Sessions.

All Customized 1 On 1 Protocol Therapy Sessions. No groups.

Treatment Includes up to 3 Hours of individualized "holistic treatments" each day.

Include 2x weekly NAD, Reiki, kundalini yoga, Massage, IV drips, 50 hours of 1-on-1 holistic therapies in 28 days.
(NOTE) Cannot be on any medications, any drugs, or suffering from any mental health issues for Silver package

4-12 WEEK GOLD PACKAGE
- $50K PER 4 WEEKS

This Includes Up To 150 Hours of Private Holistic Sessions

All Customized 1 On 1 Protocol Therapy Sessions. No groups.

Treatment Includes up to 7-9 Hours of individualized "holistic treatments" each day.

Includes daily 5 days per week, daily NAD, daily Reiki, daily Kundalini Yoga, daily Massage, daily IV drips; 150 total hours of one on one holistic therapies in 28 days
.
.
12-WEEKS
PLATINUM PACKAGE
Call For Pricing

Our Most Powerful Treatment Option: 90 days of the "Exclusive Platinum Package Pouyan Method"

100% Guaranteed Most Powerful and Exclusive Protocol Pouyan Method Offered only At The Holistic Sanctuary

100% Holistic & Total Customized, Private, One-on-One Protocol Therapy: Over 170 hours of one on one therapy per month

All Customized 1 On 1 Protocol Therapy Sessions.

Tulum Healing Center Packages
7 DAY RETREATS
- $25K All Inclusive -

7 Day all inclusive


15 Hours 0f 1-1 Holistic Therapy


Plant Medicine


7 Star Luxury Accommodation


Oceanfront Suits

Organic Meals

100% Holistic Approach

Limited Space
10 DAY STEM CELL
LONGEVITY PROGRAM
-$45k All Inclusive

Pouyan Method


Stem Cells


Immune Booster Treatment


Mitochondrial Repair

50 Hours of 1-1 Therapies

IV Drips

Super Foods

Mind, Body and Soul Transformation
4-12 WEEK PROGRAM
(CALL FOR PRICES)

4 Weeks All Inclusive


Pouyand Method


4 Weeks Minimum Stay


150 Hours of Holistic 1-1 Therapies


Sacred Plant Medicine


Most powerful Healing System


Total Mind Body and Soul Healing


100% Complete Transformation
More about the Mastermind Behind This Incredible Healing System
The founder,
Johnny Tabaie
, aka "The Healer has created and formulated a dense, adaptable formula that serves this need as well as the many other varied needs of his clients. Through the Pouyan Method and its proper utilization of holistic healing, alternative wellness modalities, and plant medicines, a powerful component of the method and not its sole panacea. This seemingly inevitable part of recovery (PAWS) can be avoided. Then, by taking that concept even further and replenishing the body, cleansing it, and stripping it of all toxins, the client can not only feel fine – since we know that 'fine' is never enough for someone suffering with crippling PTSD or treatment resistant depression – but feel like they had entered a time machine and returned to their normal and thriving state. The expert nursing team and truly sanctimonious facility at The Holistic Sanctuary makes these otherwise difficult lifestyle changes as easy as taking that nightly salt bath that they prepare for their guests.
The all-or-nothing policy at the Holistic Sanctuary rewrites the boundaries, building a wall that insulates its clients from all health issues, any and all harmful toxins. Once again, through years of firsthand experience and alternative health research, Johnny Tabaie is able to make this complete change as easy and pain-free as possible. The slightest tweak to the daily NAD+ Iv Or Brain Repair Iv Drip and brilliant tapered approach to medication tapper and detoxification, a
revolutionary painless and withdrawal free benzodiazepine solution
, and a steady reduction in SSRI doses are all tools in Johnny's arsonal.
Total Transformation With The Pouyan Method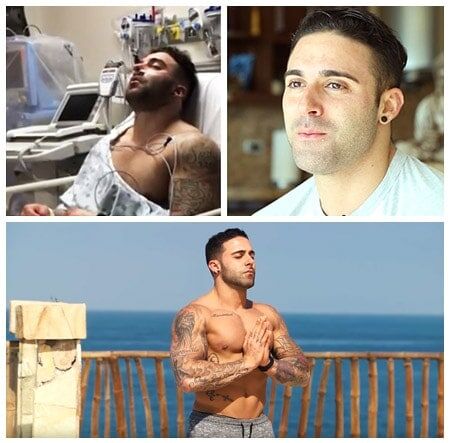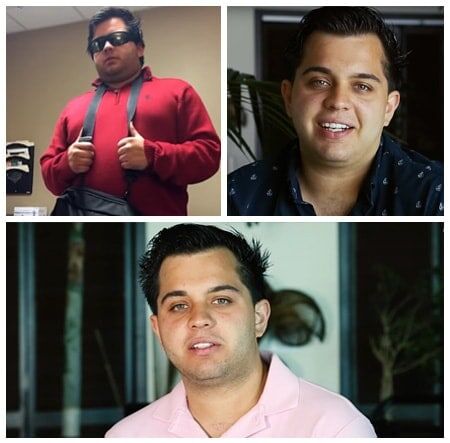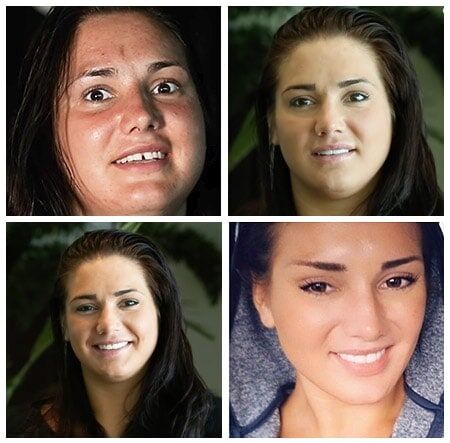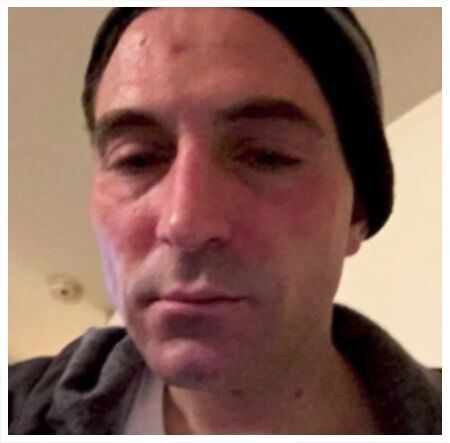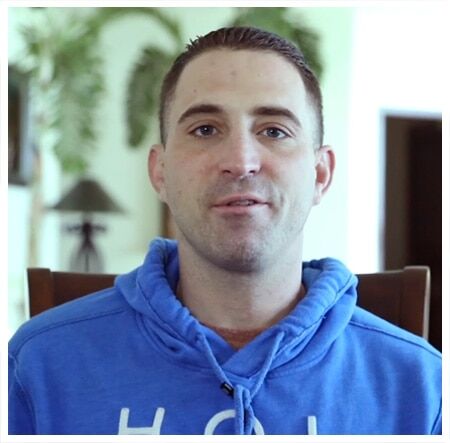 Talking about Total Transformation
Many luxury treatment centers exist, but none can seamlessly blend sacred plant medicine, true holistic healing with 5-star accommodations the way The Holistic Sanctuary does. This relaxing but invigorating program, offered at a world class resort, is second to none.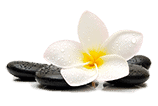 REDISCOVER THE JOY OF LIFE
Luxury Healing Center
Many luxury treatment centers exist, but none can seamlessly blend true holistic healing with 5-star accommodations the way The Holistic Sanctuary does. This relaxing but invigorating program, offered at a world class resort, is second to none.
At our luxury center, we can offer real recovery.
Complete healing, with Ancient Plant Medicine Technology and Detox Protocols with a 5-Star Luxury Accommodation you can not get anywhere else.
Rediscover the Joy Of Life: (310) 601-7805
What Our Patients Say about The Holistic Sanctuary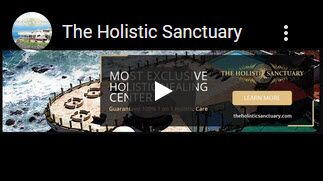 The Holistic Sanctuary Healing Center
Saves Lives With The Pouyan Method
I came to the holistic sanctuary after a traumatic brain injury nothing has worked for me nothing I have been to seven rehabs in my life they all teach the Zach same thing once an addict always an addict and it doesn't matter how hard I work at the rehab…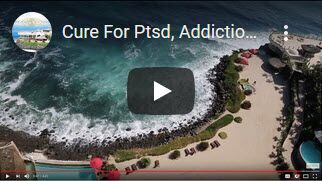 Real Treatment For Ptsd
and Addiction
The Holistic Sanctuary provides real treatment for Depression, Trauma and PTSD often associated with mental health and illness in a luxury rehab setting. The therapies used in the Pouyan Method are all-natural and can involve the use of Ibogaine and Ayahuasca therapies, IV infusions, natural cleanses, organic diet plans,
stem cell therapy
, oxygen therapy and more.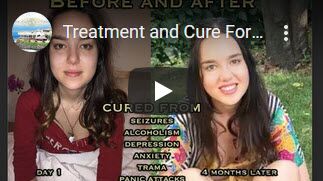 Treatment and Recovery
For Gardasil HPV Vaccine Injury
5 years ago Leyla was injured by Gardasil HPV Vaccine. She started having seizures. She became extremely anxious and depressed. This naturally lead her down the road to self medicate with alcohol, drugs, cigarettes, and non healthy behaviors, The doctors diagnosed her with epilepsy. They refused to…
Full Recovery from Addiction
With The Pouyan Method
What is Ibogaine? Ibogaine is a plant based drug that helps when healing patients with drug addiction. Part of the method used by
Johnny Tabaie
in the Holistic Sanctuary is
ibogaine therapy
.
Ibogaine is part of the Pouyan method, which was created by Johnny Tabaie and is now used in The Holistic Sanctuary. This drug particularly deals with the reduction of withdrawals and …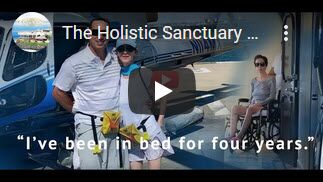 The Holistic Sanctuary Offers
The Most powerful Healing System
Past 10 years we have created a system that helps people get healed from all sorts of health issues. The Pouyan Method was invented by our founder Johnny Tabaie to end his own 20 year battle with depression, addiction and emotional trauma he suffered …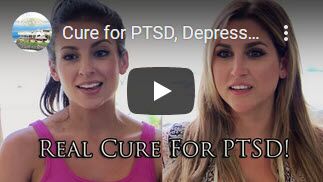 Full Recovery for PTSD, Depression & Trauma
Exclusive Luxury The Holistic Sanctuary
We offer recovery and healing from PTSD with in-depth and effective therapy. This is exactly what the Holistic Sanctuary offers. While other treatment and rehabilitation centers focus on using toxic medications to help people with PTSD. Instead, we do so by our …




Sneak Peek At The Holistic Sanctuary
This place is on another level
It has not only freed me from a devastating disease and substance dependency, but also has given me the tools to transform my life. The staff is extremely professional, courteous and friendly. Management is phenomenal, and the owner Johnny is very compassionate, and understands what each one is going through. He spends time everyday talking to his patients and always gives them one on one guidance. This place is truly like a 5 star resort. Amazing place, amazing people, amazing experience… if anyone is thinking about going here, my advice to them would be to stop thinking about it and just jump into it. You won't be disappointed in any way.
Aamir K.
Went above and beyond my expectations
Wow, The Holistic Sanctuary went above and beyond my expectations. I wanted to find somewhere that focuses on holistic healing, rather than the use of conventional medicine and pharmaceuticals. The Holistic Sanctuary heals your mind, body and soul, elevating your consciousness and allowing you to reexamine your habits, thoughts and lifestyle to ultimately create a healthier and happier life. The Holistic Sanctuary therapists and healers are amazing and clearly very knowledgeable in their fields, merging science with spiritual healing for the most effective results. This place is world class! If you are doubting whether to pay the expense, it's absolutely worth it. It's an investment for your new life that you'll never regret.
Emilina L.
This place saves lives
So this place saves lives, and it does not even get the credit it deserves… I tried every other option, and conventional places… and they never worked for me. I just could not get away from the need of feeling normal or emotionally stable…, it was only achievable if I took prescription drugs; but all the meds gave me bad side effects… it made me worse, addicted/dependent, I even felt like a zombie… Johnny did some magic on my brain and body and after 4 years of being healed, sober and whole again, I have no desire to ever go back to who I was before, Johnny changed my life forever. I am now an evolved man, Johnny´s method saved my life.
Joshua L.
Let's Start Your Recovery!